Transitional Devices: The Roadmap to Effective Speech
In businesses around the globe, professionals speak with crisp, clear communication for expedience and success. Tap dancing around topics does not work, and using too many words wastes time. The best communication method? Active, linear sentences.
Business writing is not the same as writing a novel. For novelists, the use of both the active and passive voice, plus quotations for speech, works well to create scenes, imagery and drama. In telling the story, the novelist wouldn't only use active, linear sentences in a vacuum; the constant use of them would become dry and boring!
Can we then conclude that business writing, with it's excessive use of active sentences, is boring ? Not at all!
Welcome transitional devices! When we write clear sentences that make our points and support our opinions, we can "soften" the stiff nature of the active voice with transitions. Words and phrases such as "however", "it stands to reason", "one might argue" etc. offer "signposts along the road" for our listeners to understand where we are going with our message. Join me in the study of transitional devices. Your communication skills will soar!
2019年4月25日
Mi vida antes del Covid- 19 (IMPERFECTO) A-2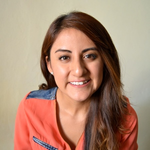 Alejandra Santiago
2020年8月7日
팔랑귀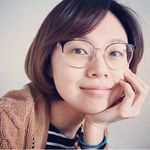 The Origins of popular English Idioms