What's up with "What's up"?
"I'm fine, thank you. And you?"
Did you learn these standard, boring greetings in high-school English?
Or maybe in an English course you took?
Well, by now you've probably taken some lessons from "real" English teachers and your greetings are a bit better than this.
As you may know, there are a number of ways you can greet someone, whether if it's for the first time or it's somebody you already know.
Here's a small selection of greetings used by native speakers. (And please remember that greetings can be different from region to region, country to country.)
When you are introduced to someone by a friend, you can try a casual, "Hey, how you doin'? Nice to meet you." Or, just a simple "Hey, good to me you."
When you meet a friend or acquaintance , it could go something like this:
"Hey, how's it going'?" "Yeah, pretty good. You?"
But then there's "Hey, what's up?"
In my experience, many learners of English have trouble with this one. This is a break from the usual pattern. Can you answer, "I'm fine?"
Let's keep it simple. If somebody asks you, "What's up?" just answer, "Not much. You?"
It's like greetings tennis. Now the ball is in their court.
They'll probably answer similarly. Then you can start your normal conversation.
If you'd like to know more about all kinds of greetings and how to "do" them more smoothly, don't be afraid to contact me!
2018年8月23日
Mi vida antes del Covid- 19 (IMPERFECTO) A-2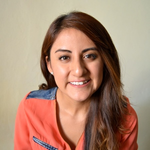 Alejandra Santiago
2020年8月7日
팔랑귀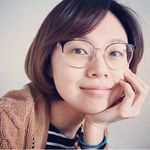 The Origins of popular English Idioms