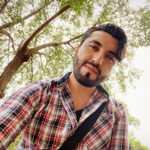 Lahir Robles
墨西哥
•
12:14 PM (GMT-06:00)
关于我
Hi, how are you?
My name is Lahir Robles, I am 28 years old and I am originally from Mexico, I live in a state called Oaxaca. I graduated with a degree in Language Teaching from the university in my city (UABJO). I love teaching languages ​​and I love teaching my native language (Spanish) more, I have had the experience of teaching English and Spanish for 6 years in courses at the university I studied, also in beginner courses and I have been a private tutor on several occasions. I have also taught Spanish to foreigners, I have taught friends online who are from France, the United States, Brazil and Germany.
I have been a tutor for foreigners who have come to visit my state in order to learn Spanish.
I consider myself a smiling, patient, friendly and positive personality person. I love what I do and I do it with responsibility and dedication.
I do my Spanish classes in a fun way using activities that are of interest to the student. My teaching methods are adapted to the needs of my students, no matter if you are a beginner, intermediate or advanced in the language, just let me know how you need help and I will gladly do it. If you need to improve a skill such as reading, speaking, listening or writing, my class will focus more on the skill you want to develop.
I hope you can give me the opportunity to be your guide and your friend in this Spanish language learning. ¡Saludos desde México, nos vemos en clase!
更多
我的体验课
¿Estás listo para tu clase de prueba?
In our trial lesson we will get to know each other, explaining my method according to your needs. We will do a speaking activity (In order to analyze your level, accent and vocabulary), and finally I will give you an analysis of your Spanish, tips, feedback and material used in class.
Join me and your Spanish will boost! See you ;)
更多
教师数据统计
几个小时之内
4 年前
99.00%
664
21.3 课程均价
5.0
简历

教育
Online Classroom Management
Talisis - Mexico
Como enseñar idiomas y gestionar aulas de clase en línea de manera exitosa. / How to teach languages and manage online classrooms successfully.
Licenciatura en Enseñanza de Idiomas
Universidad Autónoma "Benito Juárez" de Oaxaca - México, Oaxaca, Oaxaca de Juarez.
Enfoque en la enseñanza de Inglés y Español.

工作经历
Profesor Particular de Español e Inglés.
Profesor Independiente - Oaxaca - México
Profesor privado de Español e Inglés como lengua extranjera. / Private teacher of Spanish and English as foreign languages.
English Teacher
Harmon Hall - Oaxaca, Mexico.
Cursos de Inglés para hablantes de Español. / English courses for Spanish Speakers.
Teacher of Spanish and English
Secundaria La Unión Zaragoza - Oaxaca, México.
Profesor de Inglés y Español para estudiantes de primer, segundo y tercer grado de secundaria.
查看更多教授该语言的老师: