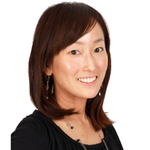 Tomoko Oka
澳大利亚
•
4:41 AM (GMT+10:00)
关于我
Hi, ともこです。I'm an experienced Japanese teacher and also a Japanese calligraphy artist.I was born and grew up in Japan, and I have been living in Australia for about 6 years. I love the beaches and natural landscapes here!
.
I used to work at schools teaching English in Japan, and teaching Japanese in Australia. I run Japanese calligraphy workshops in Australia, too. I'm fluent in English, and can help explain Japanese grammar and vocabulary - great for beginners and for tricky advanced topics!
.
I have been teaching Japanese for the past 4 years, and have helped my students at all levels - basic to advanced, including Keigo. My classes are usually conversation-based and customised to my students' language needs, whether it be grammar, idioms, vocabulary, or pronunciation.
.
If you have something specific you need to prepare for, such as an upcoming interview or presentation, I can definitely help you with that! I am also happy to answer any questions you have about material you are learning in other Japanese classes or by yourself, and help with document editing/proofreading.
.
I want my class to be relaxed, casual and hopefully a bit of fun!
.
-Fun conversation (all levels)
I was an assistant journalist, I love reading, I'm a Japanese calligraphy artist and a miso maker (hopefully you like miso soup!) I have so many things to share with you! I'm an Osaka person, which means I love joking around. I'll correct your grammar, vocabulary and pronunciation, and explain if necessary (in English, if you like.)
.
-Beginners (30, 45 & 60 mins) GENKI 1&2
The lessons include conversation practice covering grammar and vocabulary you've studied. I have lots of my own worksheets to practice each grammar topic, so that you can master each grammar point quickly.
.
-Customised lessons
I provide tailored lessons for you, such as preparation for JLPT, text books you're working with, preparation for travel, interview, presentations and document editing/proofreading... and more!

更多
教师数据统计
几个小时之内
4 年前
98.00%
1.348
35.3 课程均价
5.0
简历

教育
B.A in Human Science
Konan University - Kobe, Japan

工作经历
Japanese tutor
I tutored adults one-to-one in conversational Japanese The students were from Australia, Italy , Hong Kong and China. - Sydney, Australia
English Teacher
A public junior high school - Kobe
Japanese Teacher
A private school - Melbourne, Australia
Japanese Teacher
Verbling - NSW, Australia
Academic Japanese, Business Japanese (including Keigo) , General Japanese, Japanese for Traveling, Casual Conversation

认证/证书
High school Teacher's Licence Class One
Bukkyo University - Kyoto, Japan
Middle-school Teacher's Licence Class One
Bukkyo University - Kyoto, Japan
Certificate of Completion of Program
Kyoto Bukkyo University - Kyoto, Japan
A certificate of completing English teacher's program
查看更多教授该语言的老师: