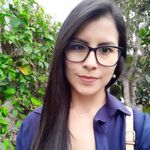 Ana Reyes
秘鲁
•
3:56 PM (GMT-05:00)
关于我
Hi everyone! thank you for passing by!
I am a native user of Spanish and have worked as a Spanish-English teacher and in Spanish-English translation and interpretation.
I am excited about excellence in teaching either Spanish and English where the students' diverse socio-economic, ethnic, and cultural backgrounds are understood and respected. I hold a Master's degree in didactics of Spanish as a foreign language. I have taught English to native Spanish speakers and Spanish for seven years to non-native Spanish speakers from France, South Korea, and the United States, among others. This have made me very aware of the importance of a high-quality, communicative, supportive and motivational environment as the foundation of students' success in Spanish learning. Whether instructing adult learners in grammar, reading, speaking, writing and listening skills, developing stimulating and comprehensive lesson plans for beginner to advanced level students, or teaching multi-level classes with a variety of learners from different countries, I am most fulfilled when contributing to students' personal growth.
My lessons are a mix of doing things in a context (depending on your hobbies), task-based activities, conversation and traditional exercises. Don't worry. Whether you are a beginner, intermediate, or an advanced learner, we will work together to come up with a structured plan for your language learning goals. I'm always open for your suggestion if ever you have something in mind that you want to study.
If you take a lesson with me, it will be tailored to your needs and concerns.
Please feel free to let me know if you want me to open a slot time for you!
Hope to see you soon!

更多
我的体验课
The trial lesson is one of my favorite ones since we will get to know a little bit of each other and I will try to help you to discover how you can direct your Spanish lessons.
更多
教师数据统计
几个小时之内
7 年前
100.00%
2 233
15.7 课程均价
5.0
简历

教育

工作经历
AuPair
AuPair in America - Massachusetts, United States
Focus in attending children's needs and helping to improve their language skills in Spanish
Spanish teacher
Verbling - Trujillo, Peru
Focus in teaching Spanish to students of all ages and from different countries
Interpreter
HOPE - Trujillo, Peru
Focus in interpreting English classes into Spanish
Interpreter
E3 Partners - Trujillo, Peru
Focus in interpreting medical attention
Spanish teacher
Peru Spanish School - Trujillo, Peru
Focus in teaching Spanish to students from South Korea, at all ages
English teacher
Agua Viva - Trujillo, Peru
Focus in teaching English to kindergarten and elementary school students
English teacher
Hermanos Blanco - Trujillo, Peru
Focus in teaching English grammar to middle and high school students

认证/证书
Adult and Pediatric First Aid/CPR/AED
American Red Cross of Massachusetts - Massachusetts, United Stated of America
Focus in First Aid/CPR/AED
Community & Business Interpreter Program
Language Connections - Massachusetts, United States of America
Teaching English to Speakers of Other Languages (TESOL)
Teaching English to Speakers of Other Languages (TESOL) - Trujillo, Peru
Focus in teaching Englsih
查看更多教授该语言的老师: