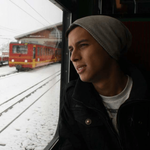 Diego Alvis
哥伦比亚
•
9:09 AM (GMT-05:00)
关于我
Hello everyone! How are you? My name is Diego! I am from Bogotá-Colombia. I am an industrial engineer and an entrepreneur. I love traveling and learning languages. I love teaching Spanish to people of all ages. I have been a Spanish teacher for over a year in the traditional class setting and through technological platforms such as Verbling.

I lived in Europe for about a year, exploring different countries and the cultures represented within. I spent most of my time in London learning English and teaching Spanish. As a non native English speaker, I know the challenges that come from learning a new language. Therefore, I created a method that utilizes both visual and verbal aids to improve your ability to acquire the language seamlessly. The primary goal is to help you move from translating Spanish to creating and accessing the Spanish center in your brain.

The objectives of my class include improving your ability to read, write, speak and understand Spanish. Each lesson is tailored to your level and personal goals. The main objective is to break down the barrier between teacher and student and form a friendship as compatriots. I want all students to feel that they are in the driver's seat of their language learning process. I like to keep class fun through personal and cultural exchange. Take a free class with me so you can get to know me, my teaching method, and how much fun you will be having. See you in the next class! Bye friends!

¡Hola a todos!, como están, mi nombre es Diego, soy de Bogotá Colombia, soy ingeniero industrial, emprendedor, me encanta viajar, me encanta aprender idiomas, me encanta enseñar el idioma español, llevo aproximadamente un año, enseñándole a extranjeros el idioma español y también a jóvenes que quieran aprender este idioma.

Viví en Londres un tiempo, aprendiendo inglés por lo cual se los problemas que tiene una persona al aprender un nuevo idioma, por eso cree un método que se apoya en ayudas visuales y también conversacionales, para poder superar esos problemas, la idea es que lleguemos no solo a traducir del idioma de ustedes al español, si no que logremos pensar en español.

Los objetivos de mi clase es que tu mejores tu lectura, la gramática o la conversación dependiendo de los intereses que tengas y el nivel en que te encuentres, pero el objetivo principal es que rompamos la barrera entre alumno y profesor y tengamos una relación de amigos, en la cual podamos conocernos un poco mas, conocer de la cultura del otro y conocer lo que mas nos guste,
bueno amigos! La idea es acompañarlos en este proceso de aprendizaje, toma una clase de prueba y puedas conocerme y conocer mi método de enseñanza, nos vemos en las próximas clases, chao amigos!


更多
教师数据统计
一天之内
5 年前
100.00%
2 257
26.5 课程均价
5.0
简历

教育
Ingeniero Industrial
Universidad Militar Nueva Granada - Bogotá-Colombia

认证/证书
Plantación Estratégica
Min Tic - Bogotá-Colombia
Metodología De La Enseñanza Universitaria del Idioma Español
Fundación Universidad Sanitas - Bogotá-Colombia
Enseñanza Centros de Desarrollos Empresariales
Ernst & Young - Bogotá-Colombia
Gerencia De Proyectos PMI
Universidad Militar Nueva Granada - Bogotá-Colombia
查看更多教授该语言的老师: