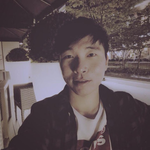 Byeongho Mun
韩国
•
2:13 AM (GMT+07:00)
关于我
Hello! my future students! nice to meet you
I am Byeongho. If you need a POSITIVE and FUN Korean lessons, I am here for you!

I went to a state university in Minnesota, USA and I majored International Relations. Back then, I taught 4~6th graders in Korean Language School as a Korean teacher for 2.5 years. It was a unusual experience for me, because most of them were Korean adoptees. I loved teaching them not only the language but also the culture of their motherland. And I started to have a passion to teach my language.

About my lesson, I want to teach you Korean mainly focusing on conversation. Many Korean learning students know grammars well, but they have difficult time to make a natural sentence and have a conversation with Korean native speakers. So I want to help you with listening and speaking, also I will help you with grammar to make you to be fluent in Korean language.

But I also teach some students(around 50% of my students) mainly on grammars if they ask me to. I would love to teach them grammars from the beginners level to advanced level :)

Now, I am planning on a volunteer project in the poorest country in Europe. I would like to support tuition fees of those who are orphans or poor. I decided to do this since I was (better but still am) poor when I was young, but I could go to USA and finish my degree there thanks to the scholarship I received. I think it is my turn now to give back the love and happiness I received. Most of the fee I get from you will be used for the project and I will appreciate for your help :)

지금은 유럽에서 가장 가난한 나라에 가서 고아나 가난한 학생들의 학비를 지원해주는 봉사활동을 할 계획을 가지고 있습니다. 저희 집은 너무 가난했지만 저는 장학금을 통해서 대학교를 무료로 다닐 수 있었지요. 이제는 제가 다른 사람에게 그 행복을 돌려줄 차례라고 생각합니다. 여러분의 수업에서 받는 돈의 많은 부분은 이 활동에 사용될 거에요. 저의 프로젝트에 동참해 주시면 감사하겠습니다.

Thank you for your time!
Feel free to contact me. I am here to help you with all my heart :)
and also thank you for your love to Korean language.
I will see you soon!
更多
教师数据统计
一天之内
7 年前
99.00%
1.973
19.4 课程均价
5.0
简历

教育
B.A. International Relations
Minnesota State University - Mankato, Minnesota, USA
Focusing on East Asia (China, Korea and Japan)
B.A. Political Science
Catholic University of Daegu - Daegu, South Korea
Focusing on East Asia (China, Korea and Japan)

工作经历
Tutor
Private Lessons - Nonsan, South Korea
Teaching Korean to foreigners
Teacher
Mankato Korean Language School - Mankato, Minnesota, USA
Taught Korean to adopted family from South Korea
查看更多教授该语言的老师: