过期时间:

01:17:17:32

(剩余优惠券: 22)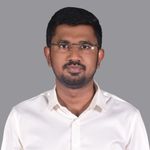 Aung Myo
缅甸[[Burma]]
•
1:07 PM (GMT+06:30)
关于我
My name is Aung Myo, native Burmese speaker living in Yangon, Myanmar.

🔴 I am a Professional Teacher on Verbling.
🟠 I have 5 years of teaching experience with adults.
🟢 I love to travel and learn about other cultures.
🔵 I use the book "Burmese for Beginners" by Gene Mesher for the Burmese class.

If you're looking for an experienced, professional, and passionate teacher, I believe you are looking for me. I guaranteed your progress and I am so excited to see you soon!

*Please note: I am currently unavailable to teach children*

Me as a Teacher:

🔴 I am a Professional teacher with over 5 years of teaching experience.
🟠 I have already taught over 3,500 lessons online on different platforms.
🟢 I got to know students' requirements and needs from all over the world.
🔵 I would like to help my students reach their goals in language learning.
🟣 My teaching style would be very flexible and hope you will enjoy my lessons.

My Lessons & Teaching Style:

🔴 Every person learns differently, my method is different for each students.
🟠 My goal for everyone is to make them as comfortable and relaxed as possible.
🟢 Please don't be hesitant to get messy and make mistakes in our classes.
🔵 Take 10 classes from me, I believe that you will feel confident at a basic level.
🟣 Thank you so much!

My teaching material

Text Documents
Presentation slides/PPT
Image files
Video files
Audio files
PDF file
Articles and news
Homework Assignments
Quizzes
Flashcards
更多
我的体验课
I hope this trial lesson will definitely give you the opportunity to tell me what you need and what your expectations are. And, I will do brief introduction and I will give you the methods suits you the most.

更多
教师数据统计
几个小时之内
4 年前
100.00%
640
23.5 课程均价
5.0
简历

教育
Computing & System Development
Victoria University - Yangon, Myanmar

工作经历
Burmese Tutor
AmazingTalker - Online
Professional Burmese Tutor
italki - Online

认证/证书
Burmese Tutor
已验证
LimLessons - Anywhere
This is the certificate given by Lim Lessons for completing Lim Online Tutoring Training. I am happy to say that i scored 94% on the tutor training comprehension test.
查看更多教授该语言的老师: