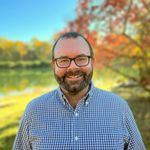 Dr. Walt
美国
•
11:57 PM (GMT-05:00)
关于我
Online Akkadian Classes with Dr. Walt

Hello and welcome to my online Akkadian lessons, where I teach students to read the ancient language of Mesopotamia!

I have a Ph.D. with expertise in ancient Near Eastern languages. I teach as an online university adjunct and have been involved in research and publication regarding ancient Semitic languages for many years.

I specialize in helping students learn Akkadian from the beginner to intermediate level. This includes learning the writing system, studying Akkadian grammar and vocabulary, understanding the intricacies of the verbal system, and learning to read actual ancient texts. I use John Heuhnergard's "A Grammar of Akkadian," along with charts I've gathered and developed over the years. It is not necessary to learn the cuneiform writing system to read Akkadian, but we can do so if you prefer.

Learning an ancient language is very different from learning to communicate in a living language. The emphasis is upon the recognition of written text, and while the aim is for reading Akkadian, I also find that verbal exercises are essential. Thus, in my Akkadian courses, I encourage students to speak and listen to improve language recognition and retention.

So, who needs a private online Akkadian tutor?

1. Anyone who desires to read a very ancient language from the birthplace of Western Civilization.
2. University students who desire more affordable, one-on-one tutoring for testing out of beginner Akkadian classes.
3. Students already enrolled in beginning Akkadian who need additional tutoring customized for individual desires and needs.

Excited to learn the language of the Babylonians and Assyrians? Please, book a lesson with and let's get started on your personal journey of learning Akkadian!

更多
教师数据统计
几个小时之内
2 年前
100.00%
149
12.7 课程均价
5.0
简历

教育
Ph.D. in Old Testament and Ancient Near Eastern History, Archaeology, and Language
已验证
Trinity International University - Deerfield, IL
M.A. in Archaeology of the Old Testament and Ancient Near East
Wheaton College - Wheaton, IL

工作经历
Online Instructor
已验证
Grand Canyon University - Phoenix, AZ
查看更多教授该语言的老师: