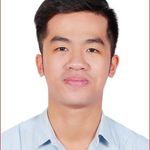 Nguyen Do
越南
•
8:31 PM (GMT+07:00)
关于我
Xin chào! My name is Chris, and I am a passionate Vietnamese language teacher. With 4 years of experience teaching Vietnamese to students from all over the world, I am committed to helping my students achieve their language learning goals.

I believe that learning a new language is not just about memorizing vocabulary and grammar rules, but it's also about exploring the culture, traditions, and lifestyle of the people who speak the language. That's why I always incorporate Vietnamese culture and customs into my lessons, so my students can gain a deeper understanding and appreciation of Vietnam and its people.

As a teacher, I am dedicated to creating a dynamic and personalized learning experience for each of my students. I understand that everyone has their own unique learning style and goals, so I tailor my lessons to meet those needs. Whether you are a complete beginner or an advanced learner, I will work with you to develop a learning plan that suits your needs and interests.

My teaching style is energetic, engaging, and interactive. I use a variety of teaching techniques, including games, role-plays, and multimedia materials, to keep my students motivated and interested in the learning process. I create a friendly and supportive learning environment where students can feel comfortable practicing their language skills and asking questions.

I believe that language learning should be fun and enjoyable, so I strive to make each lesson a positive and enriching experience. My goal is not just to help you learn Vietnamese, but also to help you build confidence and fluency in speaking the language.

In addition to language learning, I offer a deep dive into Vietnamese culture, including traditions, customs, and local insights. This helps my students gain a deeper understanding and appreciation of Vietnam and its people.

One of the most rewarding aspects of teaching Vietnamese is seeing my students make progress and achieve their language learning goals. I have had the pleasure of teaching students from all over the world, from complete beginners to advanced learners, and it has been a joy to watch them become confident and fluent speakers of Vietnamese.

If you are looking for a passionate and experienced Vietnamese language teacher who can help you achieve your language learning goals, look no further. Join me on this exciting journey to discover the beauty and richness of Vietnam and its language. Contact me today to sign up for classes and start learning Vietnamese!

Thank you for considering me as your Vietnamese language teacher. I look forward to working with you and helping you achieve your language-learning goals
更多
我的体验课
The best way for you to discover a tutor who is suitable for you! Try your best tutor now before starting an amazing learning journey together.
更多
教师数据统计
几个小时之内
3 年前
97.00%
292
35.8 课程均价
5.0
简历

工作经历
Vietnamese teacher
已验证
Italki-online
I have been teaching Vietnamese for foreigners on Italki since March 2020. Before the Covid-19 pandemic, I taught Vietnamese for my students who are the English teachers in Vietnam
Vietnamese tutor for Foreigners
Private tutor - HCMC, Vietnam
Prepare Vietnamese lectures that are suitable for students' levels. Keep in contact with students in case they have questions. Advertise Vietnamese culture, food and also give any related suggestions to students.
查看更多教授该语言的老师: