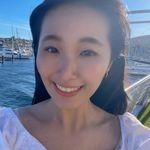 LingLing Siu
澳大利亚
•
1:05 AM (GMT+11:00)
关于我
*Availability subject to change*
❤ Who am I?

★ A Chinese high school teacher in Australia and New Zealand
★ Have been teaching online and offline for 7 years
★ An official member in an Australian public speaking club
★ A secretary in the Tasmanian Education Society
★ Professional translator and have worked at 21st Century Fox
★ My students are from all walks of life and a great variety of age groups
★ A top student who received scholarships from the Australian Government and to study in Australia
★ Finished my Bachelor's Degree in Greater China Studies and English Language Education, graduating with First Class Honors (top 8%) from The Education University of Hong Kong, 2nd in Asia & 12th in the World in Education according to QS World University Rankings in 2016

★What will you learn in the lessons?

❤ Learn to speak, read and write Cantonese
❤ Learn Jyutping/Yale romanization and reinforce pronunciation
❤ Give detailed instructions that enable you to understand and participate in the conversation
❤ Practice for vocabulary introduced in previous lessons is included in each lesson
❤ Understand Chinese culture and communicate better with Cantonese speaking clients and partners
❤ Textbooks sharing

♫What will you achieve after the lesson?
🧙‍♀️ Achieve a higher level of Cantonese
🧙‍♀️ Able to communicate with Chinese speakers
🧙‍♀️ Have a deeper understanding of Chinese and Hong Kong cultures

Guaranteed success
Speak and understand perfectly
Incredible progress
Get what you want, FAST
Absolute confidence

See you soon!
*Availability subject to change*
更多
教师数据统计
一天之内
6 年前
97.00%
248
11.0 课程均价
4.9
简历

教育
Social Science Education (Greater China Studies) and English Language Education (First Class Honour top 8% student)
The Education University of Hong Kong - Hong Kong
Communication of teaching: A; My education degree arms me with solid but wide-range knowledge on languages, politics, culture, economics and development about Greater China regions -Hong Kong, Macau, China, Taiwan and beyond.
Dutch Culture- Society and Current Issues
Utrecht University - The Netherlands
Language & Cognition and Structure of English : Distinction
The University of Newcastle, Australia - Australia
The course studies language processing and hemispheric specialisation; competing views of the language acquisition process (e.g. cognitivist, nativist, relativist and connectionist); the relationship between language development and the development of other cognitive capacities; and universals of language development.
Chinese Language and Culture Examination
Hong Kong Examinations and Assessment Authority - Hong Kong
Oral: A, Cultural Issues and Reading Programme: B

工作经历
Chinese Teacher
Australasian Centre of Chinese Studies - Australia
Tutoring students of different Chinese levels from all over the world
Private tutor
Chinese and English - Hong Kong
I have taught one-on-one and small classes in primary and high schools. I am able to teach students at different age groups and language levels.
Executive Writer/ Professional Translator
21st Century Fox, FOX Networks Group Asia - Hong Kong
Drafted the English and Chinese contents of National Geographic Channel, Star Chinese Channel and 21st Century Fox films. Handled proof-reading and editing of content.
Chinese and English tutor
Our Lady's College - Hong Kong
Maintained discipline in accordance with the school's procedures and encouraging good practice with regard to punctuality, behaviour, standards of work and homework. Adopted a variety of teaching methods to instruct students, demonstrate and give accurate, well paced explanations using appropriate English vocabulary. Used effective questioning, listened carefully to children, gave attention to errors and misconceptions
Tutor
小博士教室 Dr Kids Education Centre - Hong Kong
Assisted secondary and primary students to do homework
Online Chinese Teacher
線上中文教學老師 - Melbourne
Deliver the curriculum caters for students with varying learning styles and ensure best practice in pedagogy. Assign a variety of assessment tasks to students to experience success and accurately assess levels of student achievement. Keep up-to-date with modern teaching practices and technology to enhance learning.

认证/证书
Interpreter Workshop
National Accreditation Authority for Translators and Interpreters - Australia
Translation Workshop
National Accreditation Authority for Translators and Interpreters - Australia
The Putonghua Proficiency Test
The Putonghua Training and Testing Centre, The Education University of Hong Kong - Hong Kong
IELTS (The International English Language Testing System)
British Council - Hong Kong
Australian Government's Department of International Student Exchange Program Scholarship
Australian Government - Australia
Based on the consideration of Grade Point Average and social contribution, only 20 Hong Kong undergraduate students could receive this scholarship (USD$ 3800).
Outbound Learning Scholarship
The Education University of Hong Kong - Hong Kong
Teacher Training and Professional Development
Hong Kong Prospective Teacher Association - Hong Kong
Honour Student List 荣誉学生狀
The Education University of Hong Kong - Hong Kong
Only top 8% students could recevie this award and I got over 3.58/4 GPA in year 1.<br/>Communication of teaching: A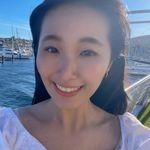 查看更多教授该语言的老师: