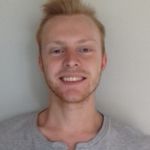 Erik
瑞士
•
6:52 PM (GMT+02:00)
关于我
My name is Erik and I'm a Swedish and English teacher from Stockholm. I also speak Spanish to a B2 level. My biggest interest is to travel and I like to talk about history, world cultures, music, politics and technology. I have been teaching in Sweden, Spain and Czech Republic. Currently I live in Switzerland where I work as an online teacher.

The lessons I offer are: -Exam preparation. -Building vocabulary. -Pronunciation and phonetics. -Conversation. -And much more! My teaching style focuses on making you feel comfortable speaking the language. I will correct your mistakes in a supportive way that doesn't interfere with your speech. 

Before you book a class, send me a message telling me what you need to practice and your main reason for learning the language. If you have any doubts, don't hesitate to get in touch!
更多
教师数据统计
几个小时之内
6 年前
100.00%
2.308
27.7 课程均价
5.0
简历

工作经历
Substitute teacher
Public schools via Vikariepoolen - Stockholm
Teaching Swedish, English and Spanish
English teacher
E3 academy - Madrid, Spain
Arranging activities and teaching English to children and youths.
Online language tutor
Lessons online
Teaching Swedish and English

认证/证书
CELTA
已验证
University of Cambridge
Certificate in English Language Teaching to Adults
查看更多教授该语言的老师: