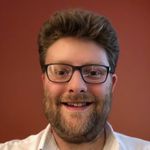 Freddie BA PGCE MA TESOL
英国
•
8:45 AM (GMT+01:00)
First (60-minute) lesson: consultation, needs analysis & recommendations.
关于我
👋 Hello there! The name's Freddie, educator Freddie.

I'm a British university lecturer who specialises in helping high level learners just like you. As a very versatile teacher, I work with young learners (13+), students, adults and business professionals alike. I will enable you to achieve your (short or long-term) goals and reach your full potential using my own original courses.

HIGHLIGHTS

Highly qualified:
🎓 Master's in Teaching English (with Distinction)
🎓 Fully-qualified British teacher (PGCE) 🇬🇧
🎓 Cambridge Certificate in Teaching English Online
🎓 BA (Honours) Philosophy graduate

Extremely experienced:
🏆 13 years experience across 10 countries
🏆 British Council Commendation Award
🏆 Kent University Mentoring Award

Interesting individual:
👨‍🏫 Tea (with milk) drinker
👨‍🏫 Strategy & board game fan
👨‍🏫 Entrepreneur (CyrilParfitt.com), traveller, philosopher & flâneur

ME AS A TEACHER

Who do I help?
👤 Levels: Intermediate & higher levels only (B1-C2)
👤 Ages: Young learners (13-17) & adults (18+)
👤 Roles: Students (school/university), professionals & executives

What is my teaching philosophy?
✅ Versatile: I can help you pass an exam, ace an interview, or write an excellent essay
✅ Integrated: Class materials, courses and homework all hosted on my website
✅ Enjoyable: I have a sense of humour and will even add in a (British) joke or two

What are my policies?
⚠️ Trial: Please book a consultation instead of a trial (use the code above)
⚠️ Notice: 24 hours is required to cancel/reschedule classes
⚠️ Availability: Varies based on university commitments (message for details)

MY LESSONS AND COURSES

Customised ✔️
I teach my own flexible, focused and original courses. These interactive PowerPoints are accompanied by materials hosted on my site and can be completed in any order or combination.

Collaborative ✔️
As a founding member of FoL English, I work closely with other expert teachers and so can facilitate a multiple teacher experience.

Features ✔️
🔓 Access to online course materials
🚄 High-speed internet (500+ Mbps)
✅ Custom correction level
💭 Develop higher-order thinking
🏠 Homework available

Course catalogue...
🎓 Academic: Essays / Presentations / Research
💭 Big Ideas: Advanced Discussion & Vocabulary
💼 Business: Communication / Presentations / Entrepreneurship
🤝 Careers: CVs / Covering letters / Interviews
💬 Conversation: Open Topics / British Culture / Unscripted
💯 Exams: IELTS / CAE / CPE
📖 Skills Masterclass: Vocabulary / Listening / Reading

So, say hello now... I look forward to hearing from you and helping you achieve your goals today! 😊
更多
我的体验课
My trial lesson functions as a consultation and needs analysis:

📌 Pre-lesson: Complete my comprehensive needs analysis survey (time permitting).

📌 Lesson: I will introduce myself, ask follow-up questions and provide an overview of the classes and courses I offer. All questions welcome.

📌 Post-lesson: I will provide you with personalised recommendations for future classes. Also, I can recommend alternative/additional teachers.

N.B. Serious students only (this is NOT a full lesson).
更多
教师数据统计
一小时内
4 年前
100.00%
360
16.8 课程均价
4.9
简历

教育
MA TESOL
Canterbury Christ Church University - Canterbury, UK
Master's in Teaching English with British Council TEFL-Q Status [Grade: Distinction]
PGCE
Canterbury Christ Church University - Canterbury, UK
Master's level British teaching qualification [Grade: Outstanding]
BA (Hons) Philosophy
University of Kent - Canterbury, UK
Degree covering ethics, epistemology, existentialism, language and art [Grade: 2.1]

工作经历

认证/证书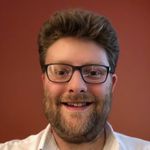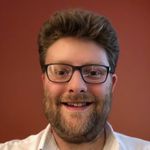 查看更多教授该语言的老师: