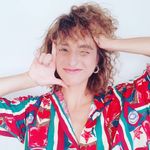 Martina Reali
意大利
•
9:20 PM (GMT+01:00)
关于我
My name is Martina and I'm 29 years old. I am a certified and experienced Italian teacher for foreigners, specialized in individual and group on-line teaching to adults.

After many years spent abroad and in other Italian cities, I'm now back living in my beloved hometown Pisa, in Tuscany. I've always been passionate about languages and cross-cultural exchange. This led me to get a Master's degree in Languages and international communication and the DITALS II official certificate to teach Italian to foreigners. As a person, I consider myself an open spirit, always curious to learn something new and to meet new people.

I am a PATIENT and CHEERFUL teacher, but prepared and serious at the same time.
In my lessons the student is the CENTRE of the learning process and has an ACTIVE ROLE.
The content is TAILORED to your needs your learning style.
I like building a friendly and open relationship with my students, so that they can feel comfortable and get rid of any stress that may hinder their learning process. I will support you in every step of this journey and do my best to motivate you. You can always contact me if you have a doubt or you want to share with me something about your learning path :)
Ah! My motto is: you don't have to be afraid to make mistakes, because that's how you learn

My main goal is for you to ENJOY our time together and to put you in the best condition to learn Italian pleasantly and effectively. I like to vary the materials and the topics as much as I can, so that we'll never get bored: we will use pictures, videos, articles, games. All the materials will be saved in a Google Drive folder so that you can have unlimited access to it and get back to it whenever you need to.
My role as a tutor is not limited to our lesson time: I will support you in every aspect of your learning path (I'm always available to answer your questions!).
更多
教师数据统计
几天之内
4 年前
95.00%
167
39.5 课程均价
5.0
简历

教育
Laurea specialistica
Università degli studi Roma Tre - Roma
Lingue moderne per la comunicazione internazionale
Laurea triennale
Università per stranieri - Siena
Mediazione linguistica e culturale

工作经历
Insegnante di lingua italiana a donne migranti
Casa della donna - Pisa
Insegnante di lingua italiana online
Assistente di lingua italiana
Lycée Jean Macé - Rennes

认证/证书
DITALS II
Università per stranieri - Siena
La certificazione Ditals II certifica una competenza avanzata in didattica dell'italiano a stranieri indipendentemente dal contesto di insegnamento e dal tipo di apprendenti.
DITALS I
Università per stranieri - Siena
Certificazione di competenza all'insegnamento dell'italiano ad adulti stranieri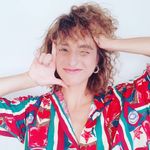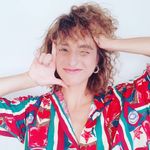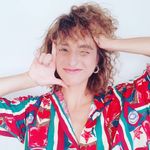 查看更多教授该语言的老师: