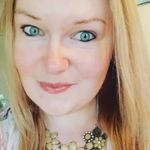 Megan Suggitt
加拿大
•
10:10 PM (GMT-04:00)
关于我
Hello!

My name is Megan and I'm a Canadian tutor! I have online ESL teaching experience, and I've had experience working with children and youth with disabilities. I enjoy teaching students of various ages, levels and from different cultures.

My teaching style is kind and patient. I enjoy getting to know my students and building a relationship with them, while growing their confidence level! I love empowering my students to do well! :)

I like to help my students set personal goals and achieve them overtime. I like to think of learning English like enjoying a cup of coffee with a friend.

I'm easy to talk to , and we can talk about various subjects! I would LOVE to get to know more about you! I hope to talk to you soon!

更多
教师数据统计
一天之内
4 年前
100.00%
214
11.5 课程均价
4.9
查看更多教授该语言的老师: