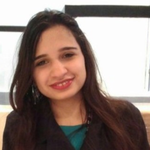 Mona
埃及
•
3:21 AM (GMT+02:00)
关于我
My name is Mona, I'm a native Arabic speaker with 4 years experience teaching Arabic as a foreign language, I have been teaching students of all levels and all age ranges. I can teach Fusha, Egyptian dialect and Syrian dialect.
What can be provided in this course?
* Covering all of the language skills (Reading, Writing, speaking, listening) with focusing on the most skills you need depending on what you want out of learning Arabic.
* Arabic recordings.
* Role-playing.
* H.w (If you have time for it)
* recommending Arabic movies and songs that are most popular (for Egyptian Arabic learners in intermediate and upper intermediate levels)
* discussing movies and books in Arabic for B2 , C1 and C2 levels.
* Tests to help measuring your improvements in Arabic languages.
Feel free to send me a message if you have any questions!
更多
教师数据统计
一天之内
7 年前
42.00%
1.745
24.1 课程均价
5.0
教学专长
Egyptian Arabic
Levantine Arabic
Modern Standard Arabic (al-fusha)
简历

教育
CCTAFL (career certificate in teaching Arabic as a foreign language)
AUC - Cairo
查看更多教授该语言的老师: