过期时间:

01:05:55:23

(剩余优惠券: 22)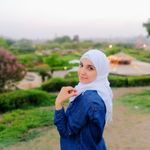 Rasha Alrihani
埃及
•
7:59 PM (GMT+02:00)
关于我
Welcome to my profile, my name is Rasha, and I am delighted to provide you with an introduction about myself. I specialize in translation and language learning, and I fully understand the difficulties that learners face throughout the learning process.

I am excited to help you acquire language skills in Arabic. I have studied translation and worked in this field for several years, which has given me a deep understanding of the linguistic and cultural nuances related to the Arabic language.

I am well aware of the challenges that learners encounter when learning Arabic, including complex grammatical structures, extensive vocabulary, and effective communication in conversations. I am here to assist you in overcoming these difficulties and achieving sustainable progress in your educational journey.

I will work with you to develop your four language skills in Arabic: listening, speaking, reading, and writing. We will utilize various resources and tailored educational activities designed to enhance your comprehension and confidence in using Arabic in everyday life.

I am committed to providing a supportive and encouraging learning environment where you can ask questions and engage in fruitful discussions. I will employ innovative teaching methods and diverse methodologies to meet your individual needs and help you achieve your goals in learning Arabic.

I am very enthusiastic about meeting you and assisting you in discovering the beauty and culture of the Arabic language. Let's embark on this exciting journey together and ensure your linguistic excellence.
更多
教师数据统计
一天之内
5 yıl önce
100.00%
355
11.8 课程均价
5.0
教学专长
Egyptian Arabic
Levantine Arabic
Modern Standard Arabic (al-fusha)
简历

认证/证书
translaion
已验证
Damascus university - Syria
查看更多教授该语言的老师: