过期时间:

03:21:38:19

(剩余优惠券: 44)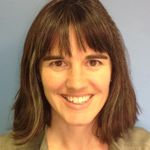 Sian Smit
南非
•
4:16 AM (GMT+02:00)
关于我
If you are looking for a fun, patient, friendly tutor who will develop your English conversation skills and build your vocabulary specific to your areas of interest, I can help! My aim is to guide you to reach your learning goals and to keep you motivated and engaged! During our conversations, I constantly listen to which areas of the language you need more help (be it grammar, vocabulary or pronunciation) and I build this into our lessons.

I have 11 years teaching experience which includes:
- children from 4 - 18 years old
- business professionals
- General English for travel or relocation to other countries
- IELTS and TOEFL exam preparation
- EAP (English for Academic purposes) i.e. university students who need help with academic writing or editing

My certificates include:
• Honours degree in Social Work (University of Cape Town)
• CELTA (Certificate in English Language Teaching to Adults)
• CETYL (Certificate in English Language Teaching to Young Learners)
• DELTA (Diploma in English Language Teaching to Adults) Module 1

I look forward to meeting you - please book a trial lesson with me.
更多
教师数据统计
一天之内
4 年前
100.00%
536
22.0 课程均价
5.0
教学专长
American English
British English
简历

教育
Diploma in English Language Teaching to Adults (DELTA) Module 1
Good Hope Studies - Cape Town
Examination through Cambridge University
BSocSci (Hons) in Clinical Practice in Social Work
University of Cape Town - Cape Town
Honours in Clinical Social Work

工作经历
ESL classes
Good Hope Studies - Cape Town
Teaching group and private classes of adults and teenagers (mixed) ranging from Beginner to Proficiency levels in General English, Business English, English for Academic Purposes and IELTS preparation
EFL classes
Shane Corporation, Japan - Nagoya, Japan (5 months)
Teaching group and private classes of children and adults ranging from Beginner to Upper Intermediate levels in General English, Business English and IELTS preparation
EFL classes
Shane Corporation, Japan - Chiba, Japan (1 year)
Teaching group and private classes of children and adults ranging from Beginner to Upper Intermediate levels in General English, Business English and IELTS preparation

认证/证书
Certificate in English Language Teaching to Young Learners (CELTYL)
Shane Corporation, Japan - Japan
35 hours of in-house training with Saxoncourt Teacher Training
Certificate in English Language Teaching to Adults (CELTA)
Shane Global Language Centre - Cape Town
1-month intensive course of theory and practice, Cambridge University accredited
查看更多教授该语言的老师: