过期时间:

01:04:18:14

(剩余优惠券: 22)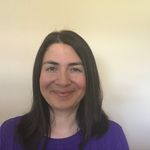 Vanessa
美国
•
11:36 AM (GMT-08:00)
关于我
Hi! My name is Vanessa and I am a professional Spanish teacher. I am from Peru and I currently live in the United States. Besides speaking Spanish, I am fluent in English and Portuguese and I have an intermediate level in French. To me, learning and practicing a language goes beyond mastering communication: it is a way of embracing our world's diversity.

I have been teaching Spanish and English online for over a year. In addition, I have experience teaching English in a classroom setting. They have been such gratifying experiences! . Being a language learner myself, I know what the most common challenges are when learning a language and the most successful ways to overcome them.

In my opinion, the easiest and most memorable way of learning is having fun during the process. That is why I aim to provide my students with a supportive, engaging and thought-provoking environment in which their oral production will take the lead role. I use a variety of materials -such as news articles, audios, videos and pictures – and homework is provided upon request. Having said that, I am very flexible, and I will adjust my methods according to my students' specific needs and requirements. On every session, corrections made will be provided, so that students can always refer to them whenever they want to study and keep track of our lessons. I will provide a safe environment for my students to practice Spanish as well as build up their confidence and fluency.

更多
我的体验课
During our trial lesson, I would love to get to know a bit about you. We will talk as well about the best way to address your goals in your learning journey. You can also ask me any question that will help you have a better understanding of what to expect in class :)
更多
教师数据统计
几个小时之内
4 年前
100.00%
262
34.5 课程均价
5.0
简历

工作经历
English Teacher
BRITANICO (Peruvian-British Cultural Association) - Peru
Teacher of English in a language institute
Online Spanish and English Teacher
Teacher of Spanish and English in an online platform.

认证/证书
Curso Superior Universitario de Profesor de Español para Extranjeros ELE
Instituto Europeo de Estudios Empresariales (INESEM) - Spain
Online Course for Teachers of Spanish as a Foreign Language
English Language Teaching Course
BRITANICO (Peruvian-British Cultural Association) - Peru
Methodology for classroom teaching
查看更多教授该语言的老师: