10 Colloquial expressions that you should know if you are learning Spanish
Este artículo te permitirá conocer 10 diferentes palabras informales para "muchacho" y "amigo" en español usadas en varios países.
One of the most beautiful aspects of learning a new language is that it opens the way for us to make new friends. In the Spanish-speaking world, friendship is one of the most important parts of our lives. As you learn Spanish and make new friends, you may be interested to know that each country or region has its own unique way of expressing friendship. As such, this article will help you identify and learn, in a simple way, the idioms with which we Hispanics use to refer to a young person or a friend.
To begin, a "Muchacho" is a young man, and the feminine "muchacha", means a young girl. In Brazil, these would be "menino" or "menina". The term "muchacho(a)" is used in every Spanish-speaking country; however, there are some synonyms for these words which are particular to certain countries.
In Venezuela, we use the word "chamo" when we talk about a boy. However, it is possible to use it to refer to any contemporary adult man, but only used when speaking informally. You should never call your boss "chamo" unless he is your friend and you are not in a work environment. The feminine version of this word is "chama".
· "¡Oye chamo tú si tienes suerte!" ("Hey, chamo you're lucky!")
In Argentina and Uruguay, "pibe" is the colloquial term for a boy.
· "Ese pibe juega muy bien."
As for the feminine, the word "mina" is used to refer to young girls.
Who hasn't seen "Chavo del Ocho"? This TV program is recognized all over the world. Well, at least in all of Latin America (including Brazil), it is a super well-known, fun and enjoyable show for the whole family. In Mexico, a chavo is a boy or young man, and you can also use "chamaco" for teenagers. A girl or young woman would be "chava" or "chamaca".
· Otra vez el Chavo del ocho. ¡Es que no me tienen paciencia!
· Híjole, ¿Dónde está ese chamaco?
In Colombia, it is common to use "pelado" to talk about young adults and adolescents. Remember that these are colloquial terms used in each country. It should be noted that "pelada" or "peladita" [Diminutive] is used for females.
Yes, this
chapinada
is used in Guatemala to refer to a muchacho, and for a girl the word is "patoja".
Spaniards use this word as a synonym for boy.
· ¡Vaya! ¡Qué guapo ese chaval!
· A los chavales de hoy sólo les importa las redes sociales
As you can see, there are many unique expressions for "muchacho" and "muchacha" throughout the Spanish-speaking world. You may be wondering if there are other words in Spanish with this much diversity. We all have good friends, are there other expressions for the word "amigo" or "amiga"? Yes, there are many synonyms for "amigo".
In Venezuela we often use the word "pana". This is synonymous with friend, both for women and men, no matter the age, and you can have a "pana" or "panita" as your friend.
· -Luis es mi pana del alma.
In addition, it is also used to refer to a person who is nice, fantastic, or cool.
· Oye, María es muy pana. (María es muy agradable).
A cuate or carnal is a close friend, this word is used colloquially in Mexico.
· Y eso que estaba entre sus cuates. (Entre sus amigos allegados)
· ¿Oye John Jairo, quiubo parce, cómo le fue?
· ¿Oye, qué hubo parce, cómo le fue? ("quiubo" apócope de "qué hubo")
Yes, in Colombia the word Parce is used to refer to a close friend.
· ¡Che, boludo! ¿Qué te parece si vamos a comprar unas pizzas?
These terms are used in Argentina, but be careful with using them. The meaning of these words depends on the context. If it is used in a pleasant, fun way among friends, then yes, it has the same meaning as a panita, a parce, or a carnal. However, "che" is an expression used to attract attention, like "hey" or "Épale"; and "boludo" can also be used as an insult if the person says it with an angry tone.
And there are many, many more expressions...
It is wonderful to know the different types of expressions and words used in other countries. We are all brothers and we share a wonderful common language. For this reason, linguistic exchanges, language classes and cultural knowledge enrich the heart.
Comment and share some of the different names people have for "muchacho" and "amigo" in your country!
٢٣ أيار مايو ٢٠١٩
Mi vida antes del Covid- 19 (IMPERFECTO) A-2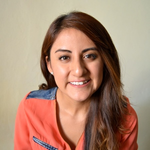 Alejandra Santiago
٧ آب أغسطس ٢٠٢٠
팔랑귀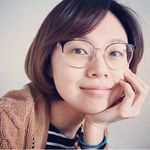 The Origins of popular English Idioms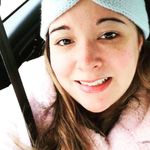 Jen Mc Monagle
٧ آب أغسطس ٢٠٢٠