10 pointers to learn French faster!
1
– Change your surroundings in French and set-up every devices that you use in the target language. Set-up your phone in French, your computer, your pad and any other devices that you use on a daily basis.
2
– Same logic for all the applications and software that you use. Set-up your Gmail or whatever messaging service you're using in French, same for your WhatsApp, Facebook, Instagram, Skype, Outlook, Office, Internet browser etc. Make sure that everything you do online or on your devices is done in French, it will be a bit tricky at first, but you will adapt and you will learn some vocabulary without realizing it!
3
– Each day try to spend 15 minutes reading the news in French, here are few links:
http://www.liberation.fr/

https://www.marianne.net/
-> It might be frustrating because you don't understand what the article is saying, so what you can do is read an article in English ( or your native language) on the same topic and then read about the same topic in French afterwards. You will understand much more
->
It's important to force yourself to read, you start slowly by reading one article a day, make sure you finish the article even tough it is difficult.
READING
is the
BEST
way to learn a language as weird as it sounds.
->
BUT
it is important that you read something that you enjoy, something that you have fun with, you don't want to be bored otherwise your brain won't retain. If you like sports, read sports news in French, if you like cooking read stuff about cooking in French, cinema, music, travel etc. here are few links:
https://www.lequipe.fr/ - Sport

http://cuisinertoutsimplement.com/ - Cooking

http://www.sofilm.fr/ - Cinema

https://oiseaurose.com/ - Travel

http://www.blog-zik.com/ - Music
4
– Try to optimize your "
Down Time
", which is the time you spend walking to the office, waiting for a bus, for someone, doing your groceries etc. During that time try to listen to French podcast or French radio. Look online and download some podcast.
https://www.franceculture.fr/emissions

https://www.francetvinfo.fr/replay-radio/emissions-podcasts.html

http://www.france24.com/fr/podcasts/video/

http://www.tedxparis.com/videos-2/

http://www.podcastfrancaisfacile.com/

http://www.ivoox.com/podcast-apprendre-francais_sq_f121669_1.html

http://www.mosalingua.com/es/los-mejores-podcast-para-practicar-frances/
5
– You can read teenagers' book, like Harry Potter, the vocabulary is very simple and you will understand the history, therefore it will be less frustrating. Reading a story that you have read as a child will also help because you already know the story. It's not frustrating and quite fun actually. You can find many books on amazon for beginner or intermediate level students. I found it very useful.
6
– Try to use Flashcard applications, you can use the following websites to create your own deck, or select already set-up vocabulary list. The app will remember the words you struggle with and the algorithm will make sure they appear more until you get the right answer, it's a flashcard system – You see a word in French and you need to give the translation or vice-versa. Download these apps on your phone and when you have a moment try to do a set. Just have fun with it!
https://quizlet.com/subject/francais/

https://www.studyblue.com/online-flashcards
7
– Everyday try to listen to French news, put it in the background, the idea is to familiarize yourself with the pronunciation of French being spoken normally by natives.
http://www.cnews.fr/direct

http://live.tv5monde.com/fbs.html

http://www.france24.com/fr/
8
– Watch movies and tv shows in French, if you have Netflix you can find a lot of them. Try to find a good one that you want to follow (series), at first watch it with English subtitles and then watch it in French with French subtitles. Here are some suggestions, look them up:
Le Fabuleux destin d'Amélie Poulain
Un long dimanche de fiançailles
Je vais bien, ne t'en fais pas
9
– Find French music playlist on YouTube or Spotify and listen to them, put that on the background when you're doing something else.
https://youtu.be/tVKWiseNGUU?list=RDi2wmKcBm4Ik

https://www.youtube.com/watch?v=nRz3eWZVSTQ&list=PLPPspoYG3ni9Dd_rf2xeIqzQ1_wtAbAY3

https://www.youtube.com/watch?v=JwK4-0MyIt0

https://www.youtube.com/watch?v=Q6WEZ2GxFbg
10
–
Speak and embrace the mistakes!
Don't be afraid and embrace the mistakes that you are making. In language learning every mistake is progress, the most accomplished polyglot had to struggle so much and make so many mistakes before learning all the languages that he or she knows now!
٢٨ أيار مايو ٢٠١٨
Mi vida antes del Covid- 19 (IMPERFECTO) A-2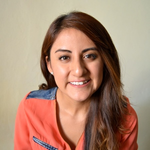 Alejandra Santiago
٧ آب أغسطس ٢٠٢٠
팔랑귀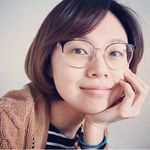 The Origins of popular English Idioms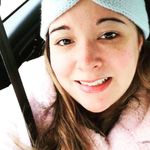 Jen Mc Monagle
٧ آب أغسطس ٢٠٢٠