5 Reasons to Learn a New Language
5 Reasons to Learn a New Language
Learning a new language can be an intimidating and difficult task but it is well worth the effort. Need some motivation to start learning a new language? Here's what being bilingual/multilingual can do for you.
Your world is limited to how many languages you speak. If you only speak English, you don't get to fully experience the beauty of the world that surrounds you. With a new language, your perception of the world becomes much more colorful than it once was. With this new language comes the
rich
history, culture, music, movies, theatre, poetry, literature, food, as well as the traditions and customs of an entire civilization. You will begin to experience life through your new language, and your universe will become a bit
larger
.
The amount of people that you can communicate with is limited by the amount of languages that you know. As a native English speaker, you are limited to 840 million people. Yeah, that seems like a lot, but what about the other
7 billion
people in the world?
Learning new languages allows you to connect with entire populations of people. Within that population of people lies potential lifelong friendships, a future husband/wife, or even just someone from whom you can learn something new. By learning a new language, you're unlocking an entire part of the world which you'll now be able to explore and discover, making some friends along the way.
Learning a foreign language will make you more desirable on the job market. Your ability to connect with people from other parts of the world will be quite beneficial. Having the knowledge of 2+ languages under your belt will make your resume stand out from other applicants when applying for a job.
4. Transform Your Traveling Experience
If you have the opportunity to travel, your knowledge of another language will help you understand the culture and the people of the country you're in. Before I knew Spanish, I went to Mexico with my family. I savored the food, I listened to the music, and even though I was in one of the most beautiful places in the world, there was something missing:
human connection.
I couldn't socialize. I couldn't speak with the natives about their lives or their greatest desires and dreams. I couldn't connect.
Now, after going back to Mexico as a fluent speaker of Spanish, I am able to understand the traditions and the customs, as well as the people and where they come from. And most importantly, I am able to form a connection with the natives.
5. Improve Your Cognitive Ability
Studying a second, third or fourth language will greatly increase your cognitive ability. Here are some of the benefits.
You'll become a master at multitasking
Learning foreign languages has been proved to increase one's ability to focus on multiple tasks at one time. Due to your brain having to process more than one language at a time, your mind's ability to multitask enhances.
Have a sharper mind later in life
Being bilingual or multilingual has been proven to delay the onset of dementia and Alzheimer's by up to four years.
Be more perceptive to your surroundings
Speakers of other languages have an easier time focusing on important information and "weeding out" the not so important information. This increases their situational awareness and their ability to concentrate.
Although learning a new language takes a lot of hard work and dedication, with that effort comes long lasting friendships and a better sense of the world that surrounds you. If you've been sitting on the fence about taking up a second language, go out there and try it. Apart from learning a new language, you'll learn more about life itself.
Thank you for reading my article! If you are studying English, check out my profile! I offer premium classes for a low price.
٢١ تموز يوليو ٢٠١٧
Mi vida antes del Covid- 19 (IMPERFECTO) A-2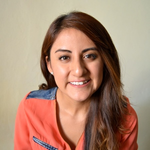 Alejandra Santiago
٧ آب أغسطس ٢٠٢٠
팔랑귀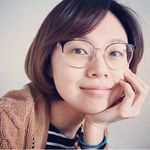 The Origins of popular English Idioms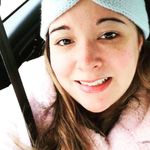 Jen Mc Monagle
٧ آب أغسطس ٢٠٢٠