5 Reasons why you should definitely learn Spanish
Are you learning Spanish? Why? There are a lot of reasons and all of them are worthy. Maybe, because you need it in school or college, you like the Spanish culture or it's just the next challenge on your languages learning way.
Whatever it is, I always like to hear why people study such a beautiful idiom that I am proud it's my mother tongue. Here there are the most important ones in my opinion:
1. You will always find a language partner:
Have you been told that Latinos are always happy and dancing, well it's not exactly like that we also have to sleep, but what it's true is the fact that we like to make friends all the time. And guess what?
There are a lot of us trying to learn how to speak English or another language so we know that one of the most effective ways to do so it's to find a language partner to practice together. You will find a lot of Spanish and Latinos on those webs where you can practice for free the speaking skills. Believe it or not, we will be happy to meet you.
2. One of the most spoken languages in the world:
Only more than 400 million people speak this language in the world as our mother tongue, this is a lot of people, but Chinese people are winning, we are in the second place of the most spoken language in the world. And let me tell you something, not many of us speak English or another language, actually in Mexico only 5% of the population speak English (we are 120 million) and in Spain 1 per every 5 people speak English as well.
So if you want to make friends with those who speak Spanish you should actually speak the idiom, because we don't speak English a lot.
3. There is a lot of culture inside:
This is a little bit unfortunate but even if we have a lot of history and culture, only the most important places and books have been translated to English. If you want to see more and being immerse in the Mayans, Aztecs, Incas, and more cultures like them or maybe the Spanish Conquest you should know Spanish to read good historians like Bernal Díaz del Castillo or writers like José Vasconcelos or Amado Nervo. There you can find a lot of richness and you're not going to get boring, I promise (of course you have to like reading to take advantage from these things).
4. You will understand "Despacito" song:
The hit of the moment. To be honest I don't like this kind of music, but this one makes me move for some reason that I don't know. Anyways, you would be able to understand and sing these songs and not just repeating them with no idea of what you're saying. We have many of the best singers in Spanish and you know that, especially when we are talking about music to dance like salsa, cumbia, reggeaton and more. Do you like to sing or dance? You should learn Spanish.
5. You will be able to move to abroad:
Every time Spain and Latin Americans destinations are becoming more popular not just to go on vacations but to go there to live. Not only young people want to come, also retired ones from different English spoken countries. You want to live here, visit, study or become a volunteer? Then, as I told you before, you will find a lot of people who only speak Spanish and you should know at least the basics to communicate when you arrive.
Bonus (if you are a professor on Verbling):
Spanish speakers are one of the most interested profiles on learning new languages, so if you as a professor speak this language, that would be a reason to decide to learn with you. So if you want more students, you should speak our language. That would help a lot!
These are the most important reasons from my point of view, but let me know if you have another different one.
October 2, 2017
Mi vida antes del Covid- 19 (IMPERFECTO) A-2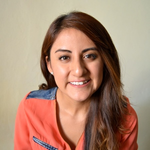 Alejandra Santiago
August 7, 2020
팔랑귀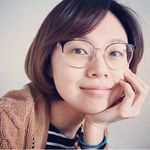 The Origins of popular English Idioms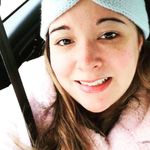 Jen Mc Monagle
August 7, 2020