Arabic language is important
Arabic is a Southern-Central Semitic language. It is spoken in most parts of the Arabian Peninsula, parts of Middle East and North Africa. In these regions, the languages with the most number of speakers, in chronological order are Arabic, Persian, Turkish, Kurdish and Hebrew. These languages belong to different language families. Turkish is part of the Turkic family. The Indo-European language family is represented by Kurdish and Persian. Hebrew and Arabic belong to the Afro-Asiatic language family. Aside from these major languages, people in the Middle East speak around 20 minority languages.
is a macro language that has 30 modern varieties or dialects. Literary Arabic, which is also called Standard Arabic or Modern Standard Arabic (MS A), is used today in formal speech and in writing in the Arab world while Classical Arabic was used in Islamic literature of the 7th to 9th centuries. It is the language of the Quran.
The basis of the Modern Standard Arabic is the classical version and the differences between the two are related to simplification and modernization in writing and speaking styles. The MSA is used in the modern versions of the Qurʾān and the modern editions of the novels and poetries from the Abbasid and Omayyad periods.
Arabic is the fourth most spoken language in the world. About 315 million people in 58 countries speak the Arabic as their first language, according to .
Learning Arabic will make you stand out, as there are very few people from the West that speak Arabic. Having command of Arabic will make you appear clever and sophisticated.
Learning a language is learning about the culture of the country where the language is spoken. Arab culture is rich and interesting. Learning the language will enable you to read some of the famous classic literature. If you are a fan of Aladdin, Ali Baba and Sindbad the Sailor, imagine reading the many stories in The One Thousand and One Nights (
Alf laylah wa laylah
) or the poems of Ḥāfeẓ and Ahmad Shawqi in their original versions.
You'll be able to benefit economically. Natural resources abound in the Middle East and speaking Arabic will open many job positions for you.
١٠ كانون الأول ديسمبر ٢٠١٨
Mi vida antes del Covid- 19 (IMPERFECTO) A-2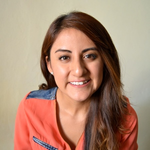 Alejandra Santiago
٧ آب أغسطس ٢٠٢٠
팔랑귀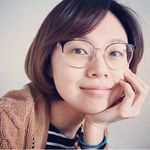 The Origins of popular English Idioms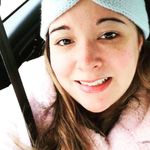 Jen Mc Monagle
٧ آب أغسطس ٢٠٢٠