Are you full of the joys of spring? and other spring related idioms.
It seems to be the main topic on people's lips at the moment. 'Oh isn't it nice that spring is starting', 'I can't wait for clocks top change', 'it's warming up, spring is on the way' , we English talk about the weather a lot, it's absolutely true and it is because the weather and the seasons are really defined in England. My students have been talking to me about the changes that spring makes in their countries and the traditions that they have. What '
springs to mind
' when you think of spring? Do you have any expressions related to spring in your language? Are they similarly about action and awakening?
Let's have a look at a few spring traditions that people have told me about and I would love to hear about others.
In the UK, we have
spring cleaning
and Easter of course, with hot cross buns, easter biscuits and lots of chocolate, usually in the shape of an egg. There is also an old pagan tradition that involves typing ribbons to a pole, known as a maypole and dancing around it on the 1st of May, otherwise known as May day. We did this one at my primary school but I don't know how common it is now?
In Poland, apparently there is a special Easter breakfast that starts late and last for a long time, brunch basically. I'm told that there is a pork soup and a lot of sausages. I like the idea of having a special long Easter brunch and think I'm going to adopt a part of this tradition, not the pork soup part though, because that sounds a bit disgusting to me.
I know that in China, they have spring festival which is when they celebrate their Chinese new year. This is when the kids receive red envelopes full of money from their families. I speak mainly to kids in China so the money is the main event I hear about. I believe there are some other traditions though such as eating long noodles which symbolise a long healthy life and then of course there are Chinese spring rolls, a staple food of many English people's diets.
As for me, I quite like winter, it's cosy and especially where I live in Spain because it can't really be called winter. In fact, here, winter is when the plants grow! There is no snow, it can occasionally reach 20ºC in the day. That said, I do love when the clocks change and the days start to get longer. It definitely '
puts a spring in your step
'. That's at least 3 spring idioms, let's see how many more I can throw in here. However, in England spring is a big change. Little plants start shooting out of the ground, things start to become green again, not only the plants '
spring to life
' but also the people. The change in the weather, mostly the increase in daylight really makes people '
spring into action
'. Us British people only need the slightest bit of sun and we'll be outside taking advantage of it. Picnics, BBQ's, party season starts. I have heard that in the South West of England, this weekend people in fact did start the BBQ season. Good work, I wish I had been there!. As it turned out, after bragging about the nice weather in Spain, it rained for most of the weekend and I didn't notice the time change because it was dark, foggy and I stayed inside feeling quite wintery. Nonetheless, I'm looking forward to the longer days, the warmer weather and buzz of spring awakening in people.
Apparently spring is natures way of saying 'Let's party!'
What is spring for you? Is it time
'to spring to action'
take up a new habit, start a new plan?, is it time for
'spring cleaning'?,
is it time for planting in the garden? . How do you feel about spring? Are you
'full of the joys of
spring',does it
'put a spring in your
step'., do you have
'spring fever'
, that's the feeling of really looking forward to spring. Are there any special festivals or traditions where you live? I would love to hear about them and maybe I can adopt a few more new traditions for myself.
٢ أيار مايو ٢٠١٩
Mi vida antes del Covid- 19 (IMPERFECTO) A-2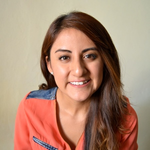 Alejandra Santiago
٧ آب أغسطس ٢٠٢٠
팔랑귀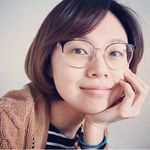 The Origins of popular English Idioms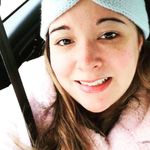 Jen Mc Monagle
٧ آب أغسطس ٢٠٢٠