Coronavirus: How to Talk About it
How can we describe life in the time of Coronavirus? Here is a guide to words and phrases which are used in the UK and the US to talk about the COVID-19 crisis.
This is the practice of
avoiding crowds
of people, handshakes, and so on. You can still go outside, but you have to
keep your distance
from others.
Someone who is
self-isolating
stays at home as much as possible
. It is
more extreme than social distancing
. If you are self-isolating, you only see the people you live with.
If you are
quarantined
or
in quarantine
you
avoid any contact with the people you live with
to
prevent yourself from spreading a disease
, which you may or may not have. It is
more extreme than self-isolation.
Someone in quarantine should have their own bedroom, bathroom, towels, and cutlery.
This means
work from home
. Many offices and businesses are closed, and some people are losing their jobs.
If you are lucky, you can work remotely.
"Work from home" is more common than "home office".
Home office
means the
room
where you work.
If an area is on lockdown, it means that
places are closed and people cannot move freely.
Governments across Europe have announced lockdowns, and
police have the power to make people return to their homes.
People can still leave their homes to see a doctor or buy food.
Governments are telling people to
avoid contact with each other so that the speed of infection slows down.
If people keep seeing each other, there will be a lot more cases of Coronavirus much faster, which will create
a big curve on the graph of cases
. Help
flatten the curve!
Key workers
are
the people with important jobs during the crisis.
This includes doctors and nurses, as well as people growing and selling food, stacking the supermarket shelves, and keeping the transport system going.
Have you noticed new words during the crisis? Are you still practicing your English? Please ask me if you have any questions about the new language surrounding this pandemic.
2020年3月27日
Mi vida antes del Covid- 19 (IMPERFECTO) A-2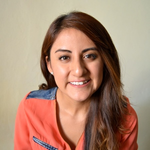 Alejandra Santiago
2020年8月7日
팔랑귀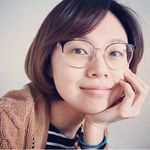 The Origins of popular English Idioms