Great resrouces to improve your English Listening
Over the next few months, I'll be adding some useful resources for students. This time we'll be focussing on ways to improve listening. Listening to each other is something I'm passionate about. It's important, and not only for language. Listening is an area which is often neglected in learning. Many students don't make time to listen to authentic sources of native English. The benefits of including some of these methods into your learning are that you'll increase your understanding of native English and regional accents, improve multiple aspects of your pronunciation, learn new vocabulary, and produce speech which is easier for English speakers to follow. Most of the ESL recorded listening material is forced, false and uses fake language. It allows students to complete language related tasks, but leaves them unprepared for authentic audio like radio shows, interviews, or music. If you do prefer these traditional types of lessons, I recommend The British Council, who produce good quality recordings. But, there are many other places where you can find  authentic audio to suit your needs.
Music is great for getting the flow of sentences and words, matching rhyming sounds and learning new expressions. For any songs you enjoy, look up the lyrics and delve into the meanings of the verses. One way to do this is through 
Lyrics Training
 - It's a bit like typing karaoke. Students can listen to the lyrics and write the missing words in to gain points. As you can see the spaces for the missing words, it's a good preemptive test of grammar as you can guess what types of words to expect. Listening to local or regional radio stations is another good way to discover music and listen to authentic English in a familiar setting. Radio Garden is a website that allows you to explore the world of local radio. Another option is Tune In English, where you can choose station by music genre. English Page has a list of popular radio programs, too.
I often recommend podcasts to students and keep going back to the good old sources of BBC programs, Guardian Audio, or NPR shows. It may be daunting to listen to an entire episode of 'real' English, but if you are familiar with the topic and format of the show, it's surprising just how much you can follow. Unlike watching TV shows, they are 'pure' listening with no visuals to help you understand. You'll also find a variety of accents and voices as hosts interview people and get in experts on the field. If you can't catch everything first time, no problem, just keep listening to the programs you enjoy and you'll pick up snippets of language and phrases. If you are looking for something easier (for beginner or lower intermediate students), try News in Easy English, or 6 minute English. Although they are produced for language learning, they are quite authentic and well made.
We can understand a lot through what we see, so it's best to try to phase out visuals on videos so you end up just listening. One example is to do this with interesting TED talks. First, watch the video, then listen and follow the transcript, then finally just listen. The TED community has produced plenty of resources including full listening lessons for English learners. Other providers of English listening videos are Real English Conversations, EngVid, and Real English. Other ideas are to follow my recommended English YouTube channels, or to subscribe to English listening materials groups on Facebook, where you'll find interesting news items and short videos. Of course there is always Netflix and other streaming platforms where you can enjoy great shows and movies. Make sure to use English audio and English subtitles (if you need them).
One area of listening that you shouldn't neglect is narrative. There are many great resources for this, which will help you string together thoughts and ideas into meaningful stories. Learn to enjoy language and speak in ways that make others want to listen to you. Long story short is a fun web series which documents a day in the life of the characters. It's also great for beginners. Watch it here. The Moth Radio Hour is a podcast where experts tell real-life stories in front of a live audience. Not only will you hear about amazing events and lives, but you can listen to the structure of their anecdotes and learn how speakers become great storytellers. Other resources for narratives include Audible, a subscription based platform where you can access audiobooks, and pre-recorded programs. This might be a good way to listen to English readers and stories you've already read. Listen in the car, at home, or on the go. Finally, don't forget about the narrative of poetry. Here, you can listen to some beautiful verse in English.
If you have any other suggestions for great places to find listening materials for English, I'd love to hear about them.
٢٨ نيسان أبريل ٢٠٢٠
Mi vida antes del Covid- 19 (IMPERFECTO) A-2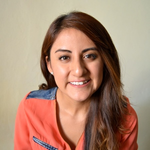 Alejandra Santiago
٧ آب أغسطس ٢٠٢٠
팔랑귀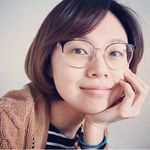 The Origins of popular English Idioms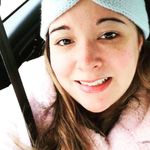 Jen Mc Monagle
٧ آب أغسطس ٢٠٢٠