How to engage students in learning Chinese online as a teacher?
How to engage students in learning Chinese online as a teacher?
Students should learn Chinese online by inquiry
I've been thinking this question for a long time, since the outbreak of COVID-19, as a full-time language teacher, I need to maintain a high-quality lesson for all the kids online. There are some challenges faced which I feel is common to happen on long-distance learning. For example, students are easier to get distracted by digital ppt, the time that students would like to participate actively is relatively short, and increasingly take up part of the parents' time. As we all know, It's not that easy to find a perfect and effective way to solve these issues, but some tips that I found could engage students to devote themselves to Chinese learning.
Firstly, instead of force students to memorize Chinese words in the lesson, we could show them the main concept we are going to teach today, and then, ask them as different questions and find the answer together so they could trail the links and then build a sense of Chinese. For example, we are going to teach them the fruit, so we show them one fruit like an apple after that could explore it from different ways, the taste/ where can buy it/ how many pieces we could cut/What is the growth process of apples. When this learning process is completed, we can summarize some words and sentences and simple grammar, and replace the apples with other fruits. with the help of personal inquiries learning, I found that students' interest could increase obviously in a short time, and they would like to voice up. Here, The role of parents should be more inclusive, not based on how many words the child learns in one lesson.
Secondly, as we all know, the worksheet is an effective way to help students review the knowledge they learned, but here I want to say, don't give them many physical practicing worksheets, just for families with characters. There is some Highly interesting homework that can be used after class, also, use recording and drawing type homework instead of simple reading.
Of course, we still need to continuously improve to meet the learning requirements of language diversity. As a Chinese teacher, I would like to devote myself to it.
٥ آب أغسطس ٢٠٢٠
Mi vida antes del Covid- 19 (IMPERFECTO) A-2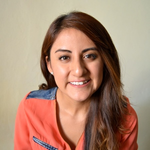 Alejandra Santiago
٧ آب أغسطس ٢٠٢٠
팔랑귀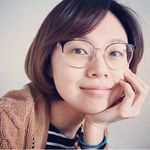 The Origins of popular English Idioms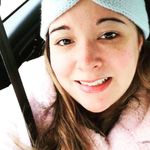 Jen Mc Monagle
٧ آب أغسطس ٢٠٢٠