How to learn Arabic the right way!!
Many Arabic learners go through frustrations when they are trying to learn this language cause it's completely different in every way shape and form, plus they get even confused when they find out that there is not just one type of Arabic but many.
If you're learning Arabic too, you probably have come across this issue too, but don't worry, in this short post, I'm going to share with you all types of Arabic, which one to go for depending your purpose, plus some bonus tips about how to learn this language the right way.
1

) Choose which type of Arabic you would like to learn
Most of my new students have no idea of what kind of Arabic to learn when I asked them in our first lesson together, there are three types of Arabic, Classical Arabic, Modern Standard Arabic (MSA) and Colloquial Arabic or Ammiya (Dialect) as we native speakers call it.
Classical Arabic
: it is the oldest (over 1600 years) type of Arabic and it's referred to as the Quranic Arabic as it's has been used in the Quran (Holy Book), it's also the type that students study in universities nowadays, ranging from Islamic law, theology, biography, poetry, history, geography, and medicine.
Classical Arabic is no longer a spoken language, it's only used for religious studies and purposes primarily, therefore if you desire to learn how to read and understand the Quran, this is the type of Arabic that you should go for.
Modern Standard Arabic (MSA)
: Not like Classical Arabic, Modern Arabic or the Fosha as we native speakers call it is rooted in classical Arabic, even though Modern Arabic is not used in our daily communication, this is the type of Arabic that you will see and hear in various situation like media, newspapers, TV shows, books, street signs, university studies, and shop signs,
I always advise my students to go for Modern Standard Arabic (MSA) if they wish to travel to multiple Arabic countries in north Africa or the middle east, it will enable them to communicate with most of the Arab people.
but in case if you are planning on relocating residing in a certain Arabic country, the Ammiyya (Dialect) of that country will be needed, still, even if you have decided to learn the regional dialect, Modern Arabic will still be very helpful especially with conducting business.
Colloquial Arabic or Ammiya:
Ammiyya is a dialect that's only spoken (not written), it's the type of language that we use to converse and communicate in everyday life, there are almost 24 Arabic countries out there and each Arabic country has its own Arabic dialect, however, they are merely different depending on the geographical area and how much is affected by other languages like Moroccan Arabic for example that has been affected by french and Spanish language (Here is how the Moroccan Arabic sounds like).
if you're planning on residing in a particular Arabic country, then the dialect that's spoken there is the one that you will need to better communicate with the locals, for example, if you are going Morocco, learn Moroccan dialect, if you're going to Egypt, learn Egyptian dialect.
Spoken Arabic can be categorized into the following groups:
North African Arabic (Natively spoken in Morocco, Algeria, Tunisia, and Libya) Egyptian Arabic Hassaniya Arabic (Mauritania), Levantine Arabic (Lebanon, Syria, Jordan, and Palestine), Iraqi Arabic, Gulf Arabic (Kuwait, Bahrain, Qatar, the U.A.E., and Oman). Hejazi Arabic (Western Saudi Arabia) Najdi Arabic (Central Saudi Arabia). Yemeni Arabic (Yemen & southwestern Saudi Arabia).
Bonus 3 tips on how to learn Arabic the right way!!
Tip 1: Understand the Arabic alphabets first.
A lot of learners think that Arabic alphabets are very hard to learn because of their shape or the way they are pronounced
There are four things that you should know about the Arabic alphabets:
1: It's written from right to left. 2: Most of the letters are joined together. 3: Short vowels are used to change slightly the pronunciation of the letters
4: Long vowels are used to stretch or to prolong the pronunciation of the letter
Tip 2: practice with native speakers to level up your Arabic.
if you want to become fluent in Arabic in a short amount of time, then you should join forums and online communities to find natives to start to practice and converse with, there are numbers of apps and websites that you can go to begin a language-learning relationship with others.
Tip 3: Look for an online teacher to track your progress and help you get fluent.
One of the best easiest ways to learn Arabic and get fluent so fast is to get an experienced online Arabic tutor, not only it will track your progress but he/she will also help save you a lot of time helping you with grammar, speaking, listening, pronunciation, and much more.
if you're on a small budget but still wish to get help for a tutor along with doing an effort from your side, a lesson once a week will be perfect and enough to allow to fit your studies around your busy timetable and give you the opportunity to benefit from a tutor.
Arabic is truly a beautiful language that continues to be in demand in public, private and government sectors. If you are interested in learning Modern Standard Arabic, or the northern African dialect,
Click here to check out my profile
to schedule your first Arabic lesson to start speaking Arabic TODAY.
١١ تشرين الأول أكتوبر ٢٠١٩
Mi vida antes del Covid- 19 (IMPERFECTO) A-2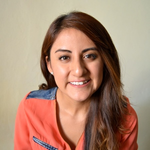 Alejandra Santiago
٧ آب أغسطس ٢٠٢٠
팔랑귀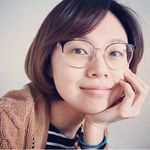 The Origins of popular English Idioms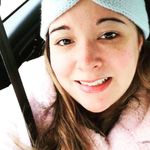 Jen Mc Monagle
٧ آب أغسطس ٢٠٢٠