Arabic language is a fascinating language with its combination of words and the shapes of letter as it is used in the art of calligraphy, a wide global language which is entitled as the fifth most spoken language around the world, with 300 million speakers from all over the world, one of the six official languages of the United Nations and the official language for 22 Arab countries in the Arab region in the middle east and south Africa.
Arabic is divided into two portions, the first is the Classical Arabic or "FUSHA" which is the basic Arabic language and the one used in Quran, the other portion is the public Arabic or "Aameya", the classical Arabic is not spoken in the Arabic countries but it is totally understood. However, the classical Arabic is still used in writing books, stories, poetry, literature and newspapers. So if you decided to learn Arabic the one you should learn is Classical Arabic to be able to understand all the written Arabic and be understood almost by in any Arabic county, but why should you decide to learn Arabic?
As we said before Arabic is the fifth most spoken language in over than 22 countries In the Arab league and it is the language of Quran and Islam if you are interested in Islam or Islamic culture.
The Arabic countries are fast growing markets if you are in the business field, or as a man of experience in a field not commonly known in the Arabic region, as we see a lot of foreigner CEOs and Engineers in Qatar and Dubai, etc.
There are not many Arabic speakers in Europe and the United States to fulfill the demands of the demands, so learning Arabic would come to you with great benefits in fields of translation, consulting, banking and many others.
Arabic is greatly entwined in the European culture and even in the English language itself, as the Arabic heritage is great, many words of the English language is derived from Arabic, for example the words ( coffee, Algebra, magazine and alcohol).
If you love to travel and see new places, you would definitely be interested in going to the middle east with a lot of wonderful places to see, a different cultures to interact with and new people to meet, all of that is great and it would be even greater if you can understand the Arabic language.
December 14, 2016
Mi vida antes del Covid- 19 (IMPERFECTO) A-2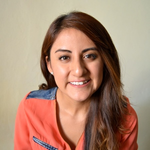 Alejandra Santiago
August 7, 2020
팔랑귀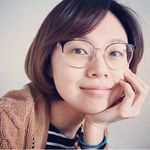 The Origins of popular English Idioms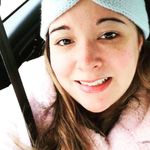 Jen Mc Monagle
August 7, 2020