The August Moon Festival or Mid-Autumn Festival (Chinese characters above) is one of the traditional Chinese holidays. It is held on the 15th day of the 8th lunar month. Chinese legends say that the moon is at its brightest and roundest on this day. Based on the Gregorian calendar, this year's August Moon Festival will be held on September 30.
  中秋节是中国人的传统节日之一,每年农历8月15日庆祝。传说月亮在这一天最大最圆。根据推算,今年公历9月30日为中秋节。
  The August Moon Festival is often called the Women's Festival. The moon (Chinese character on right) symbolizes elegance and beauty. While Westerners worship the sun (yang or male) for its power, people in the Far East admire the moon. The moon is the 'yin' or female principle and it is a trusted friend. Chinese parents often name their daughters after the moon, in hope that they will be as lovely as the moon.
  中秋节也被称为女人的节日,月(汉字部首)象征着优雅与美丽。而西方人则崇尚太阳(阳刚或男性)的力量,东亚地区的人们则崇尚月亮。月亮代表"阴"或女性,并且被看做是可靠的朋友。中国的父母总喜欢以"月"为女儿取名,为的是希望她们像月亮一样可爱。
٢ تشرين الأول أكتوبر ٢٠١٨
Mi vida antes del Covid- 19 (IMPERFECTO) A-2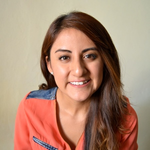 Alejandra Santiago
٧ آب أغسطس ٢٠٢٠
팔랑귀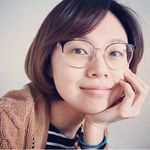 The Origins of popular English Idioms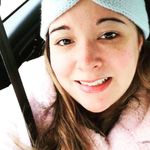 Jen Mc Monagle
٧ آب أغسطس ٢٠٢٠