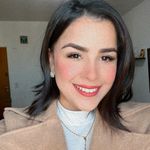 Olymer Rivera
اللغة الأرجنتينية
•
5:49 PM (GMT-03:00)
عني
ABOUT ME 🤗​
Hello! My name is Olymer and I am a professional Spanish tutor for all ages. I am from Venezuela but currently I have been living for 3 years in Buenos Aires, Argentina. I have two dogs 🐶​🐶​ a poodle (Kendall) and a beagle (Benito).

I really like to spend as much time as I can with nature. I love reading books in English or Spanish, going for long walks or exercising and also watching movies or series. My favorite food is pasta or pizza, but I like healthy food like fruits, proteins and salads.

ME AS A TEACHER ​🤓​👩‍🏫​
I am a graduated public accountant and for more than 5 years I discovered that I am passionate about teaching, especially languages. I am currently developing as a teacher and tutor as I provide my students of ANY AGE with personalized and long-term useful materials. With the children I do my best to make them the funniest classes possible, always respecting their requirements and levels. With intermediate and advanced students there are many topics to talk about and at the same time if there is any doubt with grammar, I help you not to have it again.

MY LESSONS AND TEACHING STYLE 🤓​👩‍🏫​
For my beginner students: flash cards, page links, images and many exercises to practice in class or perhaps at home depending on the level.
.
For my middle-level and advancing students: Random topics that come up in class in order to practice conversation, listening and the occasional reinforcement of exercises when required.

Advanced levels: Topics of any kind in order to discover new technical and informal words.
قراءة المزيد
دروسي التجريبية
Welcome to the trial class with me. In this lesson we are going to know your level of Spanish and depending on your level we will begin to practice conversations, exercises or grammar. You decide which method you want to use and of course I will guide you which will be your correct method. I have many many materials to use in class, fun and very useful. Cheer up to take a trial lesson!
قراءة المزيد
درس تجريبي
One time, 30 minutes
Teacher Stats
Within a day
منذ ٤ أعوام
90.00%
445
16.1 lesson average
5.0
خبرات التدريس
فوق المتوسط
مُتقدم
فوق المتقدم
Caribbean Spanish
Central American Spanish
Chilean Spanish
Latin American Spanish
Mexican Spanish
الق نظرة على مزيد من المعلمين:
درس تجريبي
One time, 30 minutes