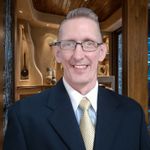 Chip Bridgmon
الولايات المتحدة
•
10:41 PM (GMT+08:00)
عني
Hey there, it's Chip. If you're looking to improve your English language skills, you're in the right place. With over 15 years of teaching experience under my belt, I've helped more than 20,000 students in 79 countries achieve their language learning goals.

As a former vice president of a K-12 school and instructor at a local English academy, who is TESOL Certified as a teacher and as a TESOL Instructor, who has successfully coached over 20,000 students in 79 countries, I know what it takes to create an effective learning program. My focus is always on getting the results you want, as quickly as possible.

My teaching methods are proven to be highly effective, and I'm committed to helping you achieve your language learning goals. So if you're ready to take your English language skills to the next level, and finally once and for all be able to speak clearly, confidently, and have a bigger vocabulary let's get started!

Now, let's talk about the cost of my English language lessons. At just $28 per lesson, I believe this is a fantastic value for the quality of instruction you'll receive.

With my extensive teaching experience and scientifically proven methods, you'll be making progress in your language skills faster than you ever thought possible. And at just $28 per lesson, you'll be getting expert guidance at a price that won't break the bank.

I'm committed to making my lessons accessible to as many people as possible, and that's why I offer such an affordable rate. But don't let the low price fool you - the quality of instruction you'll receive is top-notch.

So if you're ready to take your English language skills to the next level without breaking the bank, let's get started with my $28 per lesson offer. You won't find a better value anywhere else.


See you on the inside....
---------------------------------------------------------
---------------------------------------------------------
PLEASE READ
IMPORTANT INFORMATION FOR YOU TO KNOW!

*** Please understand I do not work with students under the age 18 due to the unconventional methods I use that contradict their academic studies.
****************************************************
****************************************************
*** MY STUDENTS MUST BE:
OVER THE AGE OF 18 AND OUT OF HIGH SCHOOL
AT LEAST B1 LEVEL (CEFR) ENGLISH SPEAKER
COACHABLE & OPEN MINDED
DRIVEN / A DRIVE TO SUCCEED
COURTEOUS, RESPECTFUL & HONEST
DEDICATED TO ACHIEVE THEIR GOAL
WILL SHOW UP FOR THEIR LESSONS
COMMITTED TO DOING THE WORK NEEDED TO SUCCEED
if this does not describe you then you should find a teacher that is better suited for your needs.
****************************************************
****************************************************
*** Unfortunately this needs to be mentioned. Please be respectful, understanding, and patient as I am living in the Philippines and things do not always run so smoothly here as they do in other countries. If you are rude, disrespectful, or impolite I will encourage you to find another teacher, as there are many amazing teachers here that are more than eager to work with you. I will respectfully, and happily end our lesson, and refund your payment back to you. I am here to help you achieve your goals in becoming a successful English speaker.

****************************************************
****************************************************
LATE POLICY:

**** PLEASE NOTE: Last minute and same day cancellations will NOT be refunded as per Verbling policy, unless there is an BONAFIDE emergency situation. If you book a lesson and believe you won't be able to make it- please unschedule or reschedule your lesson as soon as possible.

**** MISS A LESSON:
Just as you value your time, I also value our time together and will strive to be on time unless of course there is an emergency or technical issue. If you can not attend your lesson, simply unschedule the lesson, within the 12 hours prior to your lesson in accordance with Verbling's policy.

There are no refunds for missed lessons- if you think you will not make it in time- please reschedule your lesson as soon as you know you cannot attend so that the time can be open for another student. Simply, "I forgot about our lesson," or "I was mistaken on the time," is not an acceptable excuse for missing a lesson. This is a professional environment conduct yourself accordingly.

**** LATE FOR A LESSON:
Please keep in mind I value my times just as you do. I will wait in the lesson 15 minutes if you do not attend the lesson in this time frame I will then end the lesson. Please understand should this happen you will be charged for the entire lesson.

If I am five minutes late, it means that I am most likely preparing for your lesson, with another student, or having technical issues with the platform so please be patient.

قراءة المزيد
دروسي التجريبية
15 min. - Free Speaking
First we get to know each other. This provides me the opportunity to evaluate your English proficiency level.

10 min. - The Program Outline
I will outline the daily tasks for you to complete to improve your English skills.

5 min. - Feedback/Followup
I give you feedback on your English proficiency. Discuss whats expected of you for your followup lesson.


قراءة المزيد
درس تجريبي
One time, 30 minutes
Teacher Stats
Within a few days
منذ ٦ أعوام
100.00%
10.563
8.1 lesson average
4.9
خبرات التدريس
فوق المبتدئ
متوسط
فوق المتوسط
السيرة الذاتية

خبرة العمل
Vice President
K-12 International School - Angeles City Philippines
Vice President of the school. Running all day to day functions of the school.
Trainer, teacher ESL, creative lab director
Clark Institute - Angeles City Philippines
Teaching students English as a second language, and various management and marketing duties.
Author of Hacking English 201 Advanced English Learning Strategies
Engluu - Angeles City Philippines
Advanced English Learning Book
Author of Pipe Hitter's Language Course for ROK Navy SEALs
Engluu - Angeles City Philippines
Advanced English Learning Book for ROK Navy SEALs
Author of Hacking English Student's Guide to Fluency
Engluu - Angeles City Philippines
Owner, Teacher, Academic Development, Author
Engluu - Angeles City Philippines

شهادات
TESOL Teacher Trainer
TESOL Asia - Clark Philippines
TESOL Trainer Certification
TESOL
TESOL Asia - Clark Philippines
120 Hour TESOL Certification
Certified Personal Development Coach
Robbins Research - California USA
الق نظرة على مزيد من المعلمين:
درس تجريبي
One time, 30 minutes