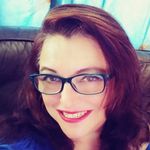 Jeanette Martinez
الولايات المتحدة
•
6:41 PM (GMT-07:00)
عني
Hi, My name is Jeanette. My hometown is Phoenix, Arizona, USA. I am a native English speaker. I have a degree in business and Masters TEFL Certification. I am currently persuing my doctorate EDD in Reading, Language, and Literacy. I completed my MEd (Curriculum & Instruction. Minor: ESOL) Concordia University 2019. I have Highly Qualified Secondary Teaching Certification, and a Subject Matter Expert Teaching Certificate (Arizona Department of Education, USA.) In addition to my formal education, I have my own personal development plan. I have 11+ years as an ESL Teacher Online and in traditional classrooms in Spain and public schools here in Arizona. In addition, I have 25+ years of business experience. (education, finance, investments, sales, and banking)
I believe learning a 2nd language is very important. It creates opportunities and enriches your life. I create custom language development plans for each of my students using different teaching/coaching methods. I look forward to helping you learn English. See you soon!
FYI: I'm an ELA Teacher during the school year August thru May. My availability has changed to evening hours and Saturday mornings Arizona time.

قراءة المزيد
درس تجريبي
One time, 30 minutes
Teacher Stats
Within a day
منذ ١٠ أعوام
95.00%
2,369
8.5 lesson average
4.9
خبرات التدريس
فوق المتوسط
مُتقدم
فوق المتقدم
السيرة الذاتية

التعليم
Doctoral
Concordia University - United States
Reading, Language, & Literacy
Masters of Education
Concordia University - Portland Oregon
M Ed: Curriculum & Instruction Minor: ESOL. Online Cohort Accelerated Program

خبرة العمل
ESL Teacher
Taught English in Private language academy. Prepared students for CAE and B2 Cambridge and Trinty Language Exams
English Language Teacher
IES Juan Pérez Creu, Taught English in the bilingual program in Secondary Education School.
Finance, Banking
Personal Banker at JPMorgan Chase. <br />Licensed securities and life insurance.
Online ESL Educator
Over 2100 hours teaching English online
ESL/ELL/ELA High School Teacher
Phoenix Union High School District - Phoenix, Arizona
Teach English Language Arts in the English Language Learners Department in a Central Phoenix high school.
الق نظرة على مزيد من المعلمين:
درس تجريبي
One time, 30 minutes