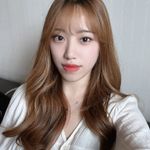 Suhyun Choi
كوريا الجنوبية
•
10:01 AM (GMT+09:00)
يتحدث
متحدث أصلي
,
B1
,
A1
,
A1
عني
Hello🤗, my name is Choi Suhyun.
I'm a native Korean living in Seoul. So you can learn standard korean. I majored in Korean language education as a foreign language for 4 years and graduated from university.
I have The Korean language teaching certificate from the National Institute of the Korean Language.

My lessons can cover various activities including listening, speaking, reading and writing.
We will also study grammar and pronunciation in class. If you want to focus on a specific activity, please let me know before the class.
If you don't know exactly what you want to learn, refer to the lesson plan.

✔ Please take note :
- You can not take pictures or record voice/video during class.
- All classes are 55 minutes.
( Trial lesson is 27 minutes. )
- If you do not attend the class without any notice, there will be no refund.

[Hangeul 한글]
- Korean alphabet

[Beginners]
◼ Beginner 1
- basic vocabulary and simple sentences
- simply communicate in a formal way in daily life.
- self-introduction, family introduction, location, daily life, etc.

◼ Beginner 2
- basic vocabulary and simple sentences
- communicate on personal and specific topics related to daily life.
- leisure activities plan, attire and color, ability and specialty, school events, etc

[Intermediate]
◼ Intermediate 1
- simply explain your experience or thoughts
- minimal communication about familiar topics and areas of interest
- Health, food, promise, gift, etc.

◼ Intermediate 2
- express opinions on topics in various fields
- communicate relatively fluently on familiar topics and tasks
- Occupation, personality, diet, local festivals, sports events, etc
قراءة المزيد
Teacher Stats
Within a few hours
منذ عامين
100.00%
748
14.5 lesson average
5.0
خبرات التدريس
فوق المتوسط
مُتقدم
فوق المتقدم
السيرة الذاتية

التعليم
M.A Major of Teaching Korean as a Foreign Language
daejin university - Gyeonggi-do, Korea
Method of Teaching Korean as a Foreign Language

خبرة العمل
Korean teacher
multicultural center - Seoul, Korea
Teaching Korean to foreign students.

شهادات
CERTIFICATE OF KOREAN LANGUAGE TEACHER
The National Institute of the Korean Language - Korea
The Korean language teaching certificate
TOEIC
ETS(Educational Testing Service) - Seoul, South Korea
This is a global assessment test that evaluates practical English skills necessary for daily life or international work. / Out of 990, I scored 820
الق نظرة على مزيد من المعلمين: