El género de los sustantivos en español
Los sustantivos son palabras que representan cosas, seres y conceptos abstractos (ej. el libro, la mujer, el cielo).
Nouns are words that represent abstract things, beings, and concepts (eg, the book, the woman, the sky).
Los sustantivos pueden ser masculinos o femeninos. Normalmente, en el diccionario aparecerán las abreviaturas m (= masculino) y f (= femenino) para indicar el género de cada sustantivo.
Las palabras con terminaciones:
Feminine Nouns, words ending with:
-a la/una manzana (apple)

-ión la/una solución (solution)
4.- umbre la/una costumbre ( habit)
-sis la/una crisis (crisis)
Son femeninas algunas de las palabras terminadas con -e :
Some words with ending -e
carne (meat), gente (people), noche (night), tarde (evening), sangre (blood), nube (cloud), clase (class), pirámide (piramid), muerte (dead), parte (part), fuente (fountain), mente (mind), consonante (consonant), leche (milk), nieve (snow), noche (night).
Algunas de las palabras terminadas con -z
Some of the words ending with -z
Luz (light), nariz (nose), cicatriz (scarf), raíz (root), paz (peace), sensatez (thegood sense), acidez (acidity)
Maculine Nouns, words with the following ending,
Sustantivos masculinos, las palabras terminadas en:
-r el/un recogedor ( picker)

-n el/un abdomen ( abdomen)

-u el/un espíritu (spirit)
Son masculinas las siguientes palabras:
Masculine Noun words ending with:
Diente (tooth), lente (lens), coche ( car), puente ( brigde), pie (foot), ambiente (environment), oeste ( west), este ( east), cisne (swan), cine (cinema), índice (index), dulce (candy), parque (park), cable (cable), tapete (rug), arete ( earring), billete (ticket), cheque ( check), pasaporte ( passport).
Así mismo, son masculinas algunas de las palabras terminadas con -z
Also, some of the words ending with -z are masculine:
Tapíz (tapestry), lápiz ( pencil) ,pez (fish), arroz (rice), Alcatraz, maíz (corn), ajedrez (chess), barniz (varnish).
24 de enero de 2018
Mi vida antes del Covid- 19 (IMPERFECTO) A-2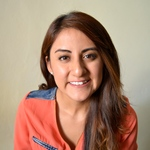 Alejandra Santiago
7 de agosto de 2020
팔랑귀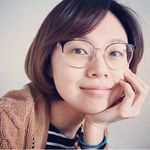 Abby H
7 de agosto de 2020
The Origins of popular English Idioms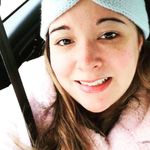 Jen Mc Monagle
7 de agosto de 2020