Learning a language as an adult: Do not be ashamed!
When I was in college, I finally decided to learn Spanish. My school had a great study abroad program that I wanted to take advantage of, so my plan was to take a couple years to learn as much as I could in a traditional classroom, and then travel to either Ecuador or Mexico for a year to really cement my learning. I chose Mexico because the program was smaller, and thought it would be a good opportunity to "get to know the neighbors", so to speak.
During the months before I left, I spent a lot of time studying my Spanish books and trying to memorize verbs. Lots of time was spent listening to Shakira albums as well (I credit her with teaching me at least 1/4 of the common Spanish phrases I still use today!). I knew my Spanish wasn't great, but figured I'd pick it up as I went along.
As soon as I got on the plane to Mexico City, I panicked. As the normal flight announcements rolled on, I realized that I had yet to understand a
single
word of what the announcer was saying...if only she's slow down a little bit! (Side note: the reason it always sounds like people are talking super fast in another language is because we don't recognize the words, and therefor can't hear the separation between them; so, to those that don't speak the language, it just sounds like one long stream of gibberish.) I felt so self-conscious and worried about what a fool I was about to make of myself that I spent the flight practically frozen with fear. What if someone needed to tell me something really important? What if
I
needed to tell someone something really important?
When we got to the Mexico City airport, my first couple of interactions were awkward misunderstandings that left me flushed with embarrassment. First, Customs decided to check my bag, and after I failed to understand the command to open it in Spanish, I was so flustered that I didn't hear them saying it in English, either. I eventually got it, but not before the Customs lady had repeated it (loudly) about 5 times. After that, I shouted "lo siento" to someone I'd accidentally bumped into, which wasn't even the right thing to say, and about 10 seconds too late in any case.
My first month in Mexico went similarly. I struggled to get out 3-4 word sentences in less than 10 seconds, and usually messed them up anyway. I slowly began to get better from going to intensive language school for about 5 hours a day and living with a host family, which in and of itself was an adventure (I'd asked for a family with no kids, yet there were two that lived in the house, and usually 4 more that would go over to play on a regular basis!). My teachers were very kind and patient, as were the adults in the household where I stayed. The kids, on the other hand, kept me on my toes and extremely humble. Realizing that the 2-year-old in the family could understand and express herself about ten times better than I could was rough, and then there was the 8-year-old, whose favorite "conversation" to have with me was to say something really fast, and follow it with a laughing "you didn't understand me, did you?". I tried hard, and got better slowly, but that first month I think I probably cried at least once a day out of sheer mental exhaustion and desperation at not being able to express myself as the intelligent adult I knew myself to be.
My point in relating this story is this: language learning is not easy, especially when you're a grown-up. It's downright torturous to want to express complex, pointed ideas and have them come out language-wise at about the level of a 5-year-old. Someone once told me that you have to make about a billion mistakes in a language before you start speaking it like an adult, and I completely believe it! Even with all the advantages I had - access to intensive language classes, not having to work, a caring and competent program leader - it was
still
a completely disorienting and humbling experience. Luckily, Mexicans are exceedingly kind and understanding, and even with my frequent mistakes and fumbling of words, people were encouraging and tried very hard to make sure I felt comfortable and understood. Most people seemed to recognize the difficulty of learning a new language and seemed completely flattered that I was making such an effort!
Most students here on Verbling are adult learners, and I know that many (understandably) are self-conscious about their language skills. My message to you is this: don't be! Most people are very understanding about the challenges of learning a new language, and many of the tutors here on this site have done it themselves and know first-hand the challenges of climbing up, baby step by baby step, such a steep mountain. To learn a new language is to learn a new way of thinking about and interpreting the world. Honestly, we're just flattered that you're trying!
1 de julio de 2016
Learning a language as an adult: Do not be ashamed!
Mi vida antes del Covid- 19 (IMPERFECTO) A-2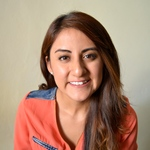 Alejandra Santiago
7 de agosto de 2020
팔랑귀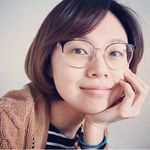 Abby H
7 de agosto de 2020
The Origins of popular English Idioms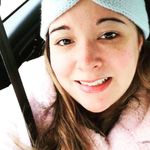 Jen Mc Monagle
7 de agosto de 2020