SER O ESTAR? THAT´S THE QUESTION
One of the most difficult things for my students is to difference the Spanish verbs: SER and ESTAR, as both are translated as TO BE in English.
Some books give some explanation about the temporary criteria, but it doesn´t fit in every case, so, in the end, the students are much more confused as in the beginning.
The first thing that you have to do as a student is to learn the form of the verb.
Once you have memorize it, it is the moment to start to use it. But ¿When I have to use SER and when I have to study ESTAR?
Ok, forget about the temporary criteria, here I´m going to explain the definitive criteria that you have to use:
SER- It is used when we are talking about a CHARACTERISTIC of a thing or person.
ESTAR- It is used when is something CIRCUNSTANCIAL.
For instance, if we want to express that someone is a bad person we would say "Él es malo", however, if we want to express that he is sick we would say "Él está enfermo". As we see in the first case we are talking about a personal characteristic, but in the second one we are talking about something circumstantial.
PRACTICA CON EL VERBO SER Y ESTAR.
1. No hay nada en la tele hoy, yo__________ aburrido.
2. No me gustan nada los monumentos,___________aburridos.
3. Mi hermano ___________ malo hoy. Le duele la cabeza.
4. Roberto ____________ un chico malo, siempre tiene problemas.
5. Mi hermana estudia mucho, ____________muy lista.
6. Son las dos, ¿ vosotros ___________ listos?
7. ¿Qué tal? ¿ _______bien?
8. _________un buen libro.
9. La manzana ____________ de color de verde.
10. No me puedo comer la manzana porque_________ muy verde.
11. ¿Vosotros_________ muy morenos? ¿Habéis visitado España?
12. Mi amiga_________ morena, tiene el pelo negro.
13. Tenemos un trabajo muy bueno, __________bastante ricos.
14. ¡Qué dulces tan buenos! ricos.
En el siguiente artículo vamos a estudiar los ARTÍCULOS CON DOBLE SIGNIFICADO, ¿por qué? Pues porque hay algunos adjetivos que modifican su significado dependiendo de que estemos hablando de SER o ESTAR. ¿Algún ejemplo? LISTO, ABIERTO o NEGRO.
OS ESPERO EN EL SIGUIENTE ARTÍCULO!!
3 de octubre de 2019
Mi vida antes del Covid- 19 (IMPERFECTO) A-2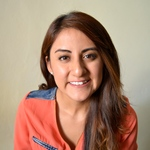 Alejandra Santiago
7 de agosto de 2020
팔랑귀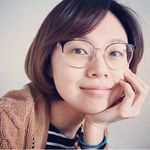 Abby H
7 de agosto de 2020
The Origins of popular English Idioms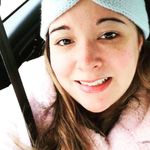 Jen Mc Monagle
7 de agosto de 2020