Sing your way to pronunciation success!
Coming to Mexico was quite a daunting challenge as an American citizen who had absolutely no travel experience, and very limited exposure to Spanish. I had lived in a small town my whole life, I had barely seen the east coast of the United States (where I lived), and I hardly been as far as Texas. One thing I did focus on, though, before coming to Mexico, was Mexican and Spanish music, and what I found was a world of free pronunciation lessons at my finger tips, that I had never before tapped into.
My journey started with the classics like Jose Jiminez, Juan Gabriel, Rocio Durcal, to name a few. These artists had been writing music for years, some were dead, but what I profited from was the clarity of their pronunciation and the ability that I had to imitate their sounds, even when I didn't really understand what they were saying. This allowed me to jump-start the soon-to-be daily Spanish immersion classes that were to become my life here in Mexico. I listened to the music for hours on end, sometimes unintentionally, maybe while trying my hand at cooking some traditional Mexican cuisine, and before long I was singing to the old "cantantes" of Mexico like a pro. My Mexican friends were well surprised, later asking if I wanted to go and do a little karaoke performance at some of the local bars... I didn't think many of the other "gringo" teachers would appreciate that as much as they did though, so I kept my secret skill to myself.
After coming to Mexico, what I realized was that I had given myself a crash course in pronunciation. I had tuned my ear to listen to quite traditional Mexican idioms or "dichos," as they say here. Number two, I had opened myself, culturally, to my newfound Latino friends, and boy has this made it well worth it. After thinking about my experience with the music (which I truly do love now), I realized that older generation music, those songs that everyone knows, including everyone's mother, generally has a clearer voice and pronunciation. Older music is nothing like the reggaetton and rap of today, however much I do love both of these genres. There is something about the simplicity of the lyric, the clearness of pronunciation that can unlock your hidden speaking talents if you try hard to listen and sing-along. Also, as your language learning progresses you will be able to re-listen to that music that you have so faithfully learned, and the feeling of accomplishment as you begin to understand exactly what the artists are saying will fill you with motivation to learn more.
So my challenge to you, after rambling about my own experience: if you are learning Spanish, pick up some music from a specific geographical area for example Mexican Cumbia, Musica Ranchera, Cumbia Colombiana, Bolero from Cuba, or even traditional Spanish tunes. Artists like Rocio Durcal, Juan Gabriel, Lola Beltran, La Lupe (Bolero/Latin Jazz), Vicente Fernandez, Los Angeles Azules, they will all play host to your impromptu pronunciation classes, and they are great teachers. I've even extended this to my students studying English here in Mexico. We use some old hits from Nancy Sinatra like "So long, babe" or Donna Summers (if you dig disco) "Sunset People," and even soul/jazz like Nina Simone in class. This usually pumps the students up, it really gets them listening to the words trying to understand. Put the song on repeat, play and pause it, rewind it, listen over and over, but don't forget to try to sing what you hear...no matter how poorly you may sing. I promise you, in a matter of weeks, people will be asking you if you are a native speaker , as they stare at you with perplexity regarding your seemingly "natural" abilities. And let's face it, you will probably make quite a few new friends as you have an awesome small talk topic to share with others the next time you run into a speaker of your second language. Go do it, and never stop learning!
16 de diciembre de 2016
Mi vida antes del Covid- 19 (IMPERFECTO) A-2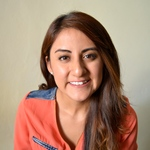 Alejandra Santiago
7 de agosto de 2020
팔랑귀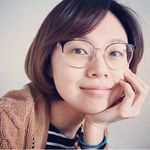 Abby H
7 de agosto de 2020
The Origins of popular English Idioms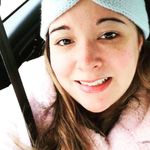 Jen Mc Monagle
7 de agosto de 2020