TABOO: Finding your way to fluency through controversial topics
How many times have you found yourself becoming bored when doing countless worksheets, grammar drills, basic reading comprehension exercises, etc?
How many times have you studied basic manufactured sentences like:
"Jane walked to the park."
"Jane ate pizza for dinner."
Studying the basics will help you build a solid foundation of the language, but at some point you need to be able to push past your comfort zone and advance to the next level.
We all have personalities when communicating in our native language. We are able to express ourselves freely and openly while showing others those unique personality traits which make us who we are. Unfortunately, while in the beginning stages of learning a new language, we get stuck sounding like robots. Instead of expressing ourselves authentically, we just regurgitate our basic skills and hit a roadblock.
It's during these times of stagnancy when we need to tap into our emotions. By utilizing our feelings through real world conversations, fluency can be attained and an advanced understanding of our new language is achieved.
Politics, religion, war, and other various controversial or "taboo" topics are an excellent tool to use while working with your teacher/tutor. If both parties are able to discuss sensitive topics in a respectful and mature manner, emotions can be used to strengthen conversational skills and comprehension.
The best part about conversations regarding controversial issues is that the student doesn't even realize they start speaking their new language effortlessly. Instead of getting stumped and questioning if they are using the right grammar or sentence structure during the dialogue, their emotions break that communication barrier and enable them to speak more freely.
By having authentic dialogue with one's teacher, students are able to find their own voice and personality while speaking in their new language. These conversations not only help the student learn more efficiently, but they bridge cultural differences and create a mutually beneficial environment of increased understanding and compassion.
So what are you waiting for? Stop sounding like a robot, and start letting your own light shine! Teachers and students need to push themselves outside of their comfort levels and embark on real world dialogue that can truly make a positive impact in the world. Tap into your emotion and unleash a whole new world of opportunity and excitement in your educational pursuits...
7 de mayo de 2018
TABOO: Finding your way to fluency through controversial topics
Mi vida antes del Covid- 19 (IMPERFECTO) A-2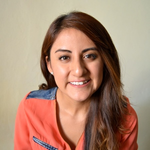 Alejandra Santiago
7 de agosto de 2020
팔랑귀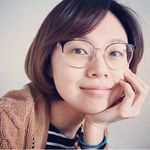 Abby H
7 de agosto de 2020
The Origins of popular English Idioms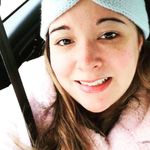 Jen Mc Monagle
7 de agosto de 2020