En el artículo pasado les compartí una clasificación para tratar de organizar, entender y recordar los significados de las preposiciones

por

y

para

. En este, voy a utilizar las definiciones de

for

tomadas del diccionario en línea de oxford.
Las he organizado según suelen traducirse como
por
,
para
, y
otros
.
Les recuerdo que cuando se trata de objetivo o finalidad, pueden en algunos casos utilizarse ambas preposiciones, comúnmente se usa para ante un verbo en infinitivo, o para que ante un verbo en subjuntivo.
Vamos con los casos en que suele traducirse como
por
I am speaking for everyone in this department –

Estoy hablando por todos en este departamento
Shaking your head for 'No' is not universal –

Menear (sacudir) la cabeza por un 'no' no es universal (para decir no)
Are you for or against the proposal? –

¿Estás por la propuesta o en contra? (¿Estás a favor o en contra de la propuesta?)

They voted for independence in a referendum –

Votaron por la independencia en un referendo

There's a strong case for postponing the exam –

Hay una moción por posponer el examen, hay un intento por. Hay una razón para posponer el examen

I'm all for people having fun –

Estoy completamente por que la gente se divierta

'What does Naomi think about the move?' 'She's all for it –

Ella se la juega por la película. ella vota por la película, ella va por la película
The town is famous for its cathedral –

El pueblo es famoso por su catedral

She gave me a watch for my birthday –

Ella me dio un reloj por mi cumpleaños

He got an award for bravery –

Él recibió un premio por (su) valentía,

I couldn't speak for laughing –

No pude hablar por la risa

He didn't answer for fear of hurting her –

No respondió por miedo a herirla
Copies are available for two dollars each –

Las copias están disponibles por dos dólares cada una (a dos dólares)

I'll swap these two bottles for that one –

Cambiaré esas dos botellas por esa otra
I'm going away for a few days –

Me voy por unos pocos días

That's all the news there is for now –

Esas son todas las noticias que hay por ahora
I'm warning you for the last time —stop talking! –

Te advierto por última vez

—

¡Para de hablar!
The road went on for miles and miles –

El camino continuó por millas y millas
They are anxious for her safety –

Están preocupados por su seguridad

Fortunately for us, the weather changed –

afortunadamente para nosotros, el clima cambió
En el último caso, ya que puede traducirse por opinión o por beneficio, es necesario traducir con para, de lo contrario se daría a entender que el clima a cambiado a causa nuestra
What can I do for you (= how can I help you)? –

¿Qué puedo hacer por ti?

I took her classes for her while she was sick –

Tomé sus clases, lo hice por ella, mientras está enferma

soldiers fighting for their country –

Los soldados pelean por su país

Can you translate this letter for me? –

Puedes traducir esta carta para mí
En el caso anterior, se usa para mí, para significar que yo recibiré el beneficio de la acción. Si utilizamos por, se entiende que lo harás en mi lugar, en vez de mí.
There's a letter for you

– Hay una carta para ti

It's a book for children – Es un libro para niños

We got a new table for the dining room

– Conseguimos una nueva mesa para el comedor

This is the place for me (I like it very much)

– Este lugar es para mí, me gusta mucho
She's working for IBM –

Ella trabaja para IBM
a machine for slicing bread –

Una máquina para rebanar pan

Let's go for a walk –

Vamos por una caminata.

Are you learning English for pleasure or for your work? –

¿Aprendes inglés por placer o por tu trabajo? (para entretenerte o para avanzar en el trabajo

What did you do that for (= Why did you do that)? –

¿Por qué hiciste eso, para qué hiciste eso?
En el ejemplo anterior, ambas traducciones son correctas, pueden tener el mismo significado, aunque también pueden denotar el primero causa y el segundo finalidad
For more information, call this number –

Para más información, llama a este número

There were over fifty applicants for the job –

Había sobre cincuenta postulantes para el empleo

He came to me for advice –

Vino a mi para (conseguir) un consejo, vino a mi por un consejo.
En la oración anterior, ambas traducciones son correctas, para es la finalidad y por puede entenderse como 'a buscar', 'a comprar'.
The weather was warm for the time of year

– El clima fue caluroso para la época (ese momento del año)

She's tall for her age

– Ella es alta para su edad

He's not bad for a beginner

– No está mal para ser un principiante

That's too much responsibility for a child

– Eso es demasiada responsabilidad para un niño
Is this the bus for Chicago? –

¿Este bus va para Chicago?

She knew she was destined for a great future –

Ella supo que fue destinada para (tener) un gran futuro
an appointment for May 12 –

Una cita para el 12 de mayo

We're invited for 7.30 –

Estamos invitados para las 7:30 (a las)
En este tipo de frases, es usual en español utilizar el subjuntivo
It's useless for us to continue –

Para nosotros es inútil continuar

There's no need for you to go – P

ara ti no es necesario ir (no es necesario que vayas)

For her to have survived such an ordeal was remarkable –

Para ella, haber sobrevivido a tal calvario es notable. (es notable que ella haya sobrevivido a ese calvario)

The box is too heavy for me to lift –

Para mí es demasiado pesada la caja para levantarla.

Is it clear enough for you to read? –

¿Está suficientemente clara para que la leas?
En los siguientes casos no suele usarse por o para
It's not for me to say why he left –
No me corresponde decir por qué se fue
How to spend the money is for you to decide –
Te corresponde a ti decidir cómo gastar el dinero
En este caso podría usarse la preposición por, sin embargo quedaría un poco forzado
You'll feel better for a good night's sleep –

Te sentirás mejor con un buen dormir por la noche. (teniendo un buen dormir, durmiendo bien en la noche)

This room would look more cheerful for a spot of paint –

Esa pieza se vería más alegre con una mancha de pintura
Espero que este artículo les sirva de complemento al anterior sobre los pronombres Por y Para. Si no lo han visto, aquí les dejo el enlace:
https://es.verbling.com/articles/post/por-para
También les dejo el enlace a la definición del diccionario de Oxford:
https://www.oxfordlearnersdictionaries.com/definition/english/for_1?q=for
30 de agosto de 2018
Mi vida antes del Covid- 19 (IMPERFECTO) A-2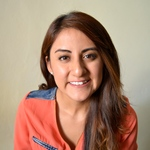 Alejandra Santiago
7 de agosto de 2020
팔랑귀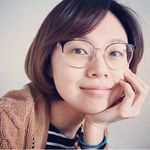 Abby H
7 de agosto de 2020
The Origins of popular English Idioms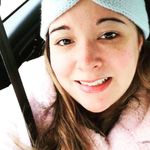 Jen Mc Monagle
7 de agosto de 2020