Why should you learn Spanish?
Have you ever considered learning Spanish? Do you want to master this language? Some people could think that it is interesting to know this beautiful and extended language, but, which are the real pros of doing it?
1. Spanish is the second most spoken language in the world.
Yes, you read it right. English is more spoken if we consider the total number of speakers, but the continuous growing of the Hispano-American people makes Spanish the second most spoken language as a mother tongue. Nowadays, this is the language of about 400,000,000 people, so you will be able to communicate with many folks if you master it.
2. Twenty-one countries have Spanish as their official language
All these 400,000,000 people cannot fit in one single country. The Spanish language finds its origin in Spain, but it sprode its influence with the colonisation of America sprode its influence. Mexico is today the country with the most Spanish speakers, but it is also spoken in many other places, such as Argentina, Colombia, Peru, or Cuba. Moreover, Spanish also reaches the geographical areas of Africa (being spoken in the Canary Islands, a Spanish territory) and Asia (it was once official in Philippines, but today it has lost most of its weight).
3. Music in Spanish crosses borders
.
Have you ever danced
Despacito
? Some years ago, the
Macarena
became a worldwide phenomenon, and today you listen to reggaeton in several countries. Like it or not, this is a fact, and this style sounds in many clubs. Anyways, if you prefer other kinds of music, have you considered bachata, tango, merengue, cumbia, rumba, sevillanas and many more? Spanish can reach every style!
4. Many great writers were Spanish
Going from music to literature, do not forget fantastic writers like Cervantes or Galdós. Yes, you can read
Don Quixote
in hundreds of languages, but there is nothing like enjoying a text in its original version. Other important books are 
La Regenta 
(Leopoldo Alas, Clarín), 
El Lazarillo de Tormes
 (Anonymous) and 
La Celestina 
(Fernando de Rojas). In the 19th and the 20th we find other writers in the generations of 98 and 27, and remember philosophers such as María Zambrano, Ortega y Gasset and Unamuno.
5. Hispanic countries have a lot to offer.
Have you ever dreamed about swimming in Riviera Maya or Punta Cana? There is nothing like enjoying their sun or wandering around Old Havana. And that is if we go to Latin America, but if we talk about Spain, can you avoid being charmed by the Alhambra or shopping around the cosmopolitan Barcelona? Would you rather sunbathe in Costa del Sol or travel to the past in the monuments of Castile and León? Take note: Spain is the second most visited country in the world, right behind France.
6. Many yummy food and drinks have a Spanish name
Of course, you know how to say
mojito
,
burrito
and
paella,
but, why do not you order them in Spanish? Next time, you will be able to address to the waiter in his own language. In Spain they have a great gastronomy, going from the cocido madrileño to the pulpo a la gallega, from the salmorejo to the tortilla. And do keep in mind some products like olive oil, Spanish ham, strawberries, morcilla, chorizo and many more. If you want alcohol, go to a Caribbean beach and order a Cuba Libre or a Piña Colada while they play 
Échame la culpa.
7. Spanish is an official language in the UE
Spanish is more important globally than Continentally, but in the Community it is still the fifth most spoken language, just behind German, English, French and Italian. This is because Spain is the only Euro-member that has this language as official, but do you not think that it is still highly situated in the ranking?
8. Spanish is a Romance language
Just like French, Italian, Romanian, Portuguese and many more languages, Spanish comes from Latin, so it is very close to these tongues. If you speak Spanish, it will be easier to learn the other Romance languages, and vice-versa. 
 9. Spanish cinema is awesome!
Yes, there is cinema beyond Hollywood and Bollywood. Do not expect to find great special effects, but take a sit and enjoy the interesting plots. Some Spanish directors are Luis Buñuel, Pedro Almodóvar and Alejandro Amenábar. But wait! Many actors and actressses are also Spanish. Would not it be great to listen to Javier Bardem, Penélope Cruz and Antonio Banderas speaking their mother tongue? Besides, the influence of Latin America is growing bigger in the American series. Do not forget Narcos and Sofía Vergara!
10. Find the 10th reason.
Here you have read nine reasons to learn Spanish, but we are sure that you will be able to find many more. Mastering Spanish will improve you CV, allow you to live in a Hispanic country or make you have a great time, yours is the choice. 
27 de septiembre de 2018
Mi vida antes del Covid- 19 (IMPERFECTO) A-2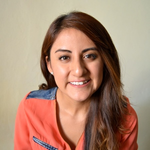 Alejandra Santiago
7 de agosto de 2020
팔랑귀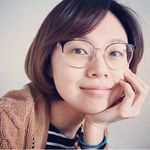 Abby H
7 de agosto de 2020
The Origins of popular English Idioms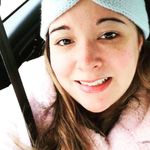 Jen Mc Monagle
7 de agosto de 2020