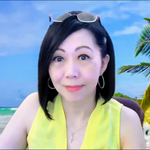 🇬🇧 𝐒𝐭𝐞𝐩𝐡𝐚𝐧𝐲 𝐆𝐨𝐝𝐥𝐞𝐲 (國際空服)
Regno Unito
•
3:08 PM (GMT+00:00)
Parla
Madrelingua
,
Madrelingua
,
A2
,
A2
Su di me
Certified Biz English Coach (20y) + EASA Cabin Crew(7y)
✈️ 7年國際空服員, 現居英國約克夏, 20年航空訓練和英語教學 ( 1對1 / 國際小班 ), 飛行足跡遍布全球32國家, 課程內容與國際接軌, 中英雙語 + 及時英文字幕輔助教學, 透過愉快活潑專業且有效率的方式, 超音速提升你的英語實用聽說力並開啟國際視野那扇窗!

👔 求職面試 - 專業自我介 + 紹面試反應問答 + 簡報技巧訓練
📊 商務英語 - 會議 / 業務 / 溝通 / 簡報 / 電話 / 郵件寫作
⛱️ 生活會話 - 日常會話 / 交談 / 社交對話技巧
🎓 海外留學 - 測驗準備 / 多益 / 雅思 / 托福 ( 筆試+口試 )

< 👑 教學方式 Teaching & Interaction Method >
* 時數 - 年度 800+hrs多樣化英語口說練習
* 內容 - 餐飲/電影/音樂/運動/演講/旅遊/表達/航空/科技
* 星期 - 週 一 ~ 五
* 免費試教 - Free Demo
* 程度分析 - English Analysis
* 個人學習建議 - Learning Suggestion

< ✈️ Self-introduction >
我是 EASA(歐洲航空安全局)認證的合格空服員,有航空業、英語教學和企業人資管理方面 21 年的豐富經驗。不僅對飛行充滿熱情,也擅用多年國際職場的專業幫助許多人在航空和外商面試中取得成功,和通過多益、托福、雅思等國際英語測驗。我的教學充滿活力和隨和。 我會說 5 種語言,包括中英台日粵語。教學庫中有上萬個精彩教學影片用來訓練學員,通過許多有趣和互動的方法在短時間內培養高度的英語聽說能力,期待很快在課堂上見到你!
I'm a qualified cabin crew certified by EASA ( European Aviation Safety Agency ) with 21 years of extensive skills in the aviation industry, English teaching, Chinese Mandarin training & business management ). I have a tremendous passion for not only flying but also providing my professional coaching expertise to help young people succeed in their aviation job interview as well as achieving their desired English proficiency exams such as TOEIC, TOEFL, IELTS and etc. My teaching is very vibrant and easygoing. I speak 5 languages including English, Chinese Mandarin, Taiwanese, Japanese, and Cantonese. I use over 10,000 short video clips to train my students with a lot of fun and interactive methods to get them talking within a short time. I'm very excited to be here to share my language passion and turn it into yours.
I'll be looking forward to seeing you in my class very soon!

< Conversational Fluency >
I'll correct your English pronunciation, intonation, rhythm, grammar, word choice, and more
My curriculum of thousands of sentences is tailored to you, whether you are a complete beginner or already conversational. I place an emphasis on speaking.
With a foundation in my mission, my teaching method uses a combination of technology and human coaching to help my students better their English speaking.
By breaking down spoken language barriers, I hope to increase access to education, employment opportunities, and a better quality of life for my students.
Leggi altro
Le mie lezioni di prova
💜 [ Trial Lesson ]
1. Self-introduction - Stephany + you ( 5 mins )
2. Your learning needs analysis ( 20 mins )
3. Customized plan: 10/20/30 hrs package ( 5 mins )
* Topic : according to your goal and needs
* Day : weekdays only
* Time : normal session is 1 hr or 1.5 hrs
* Recording : free gift to freely view 24/7
* Homework: up to your request

🎯 Look forward to seeing you soon!
Once you book a trial lesson, I can send you all the biz programs I designed. Cheer!
Leggi altro
Lezione di Prova
Unica, 30 minuti
Statistiche insegnante
Poche ore
4 anni fa
100.00%
48
6.7 media lezioni
5.0
Competenze Didattiche
Principiante
Principiante Superiore
Intermedio
Intermedio Superiore
Avanzato
Avanzato Superiore
Curriculum

Studi e Formazione
EASA Qualified Cabin Crew Fast Track Training Attestation ( 歐盟國際空服員複訓證書 )
European Aviation Safety Association ( 歐洲航空安全局 ) - London, UK
ANA Flight Attendant Initial Training ( 全日空空服員訓練 )
All Nippon Airways ( 日本全日空航空 ) - Kawasaki, Japan
Electronic Computer Science ( 電子資料處理系 )
Aletheia University AKA Tam-sui Oxford College - Taiwan

Esperienza Lavorativa

Certificazioni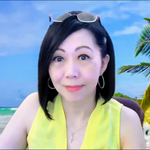 Vedi altri docenti che insegnano:
Lezione di Prova
Unica, 30 minuti