What do flight attendants / cabin crews do?
Do you enjoy providing excellent customer service?
Do you want to travel for a living?
Do you feel like you belong in the sky?
Then becoming a cabin crew member sounds like something you should do!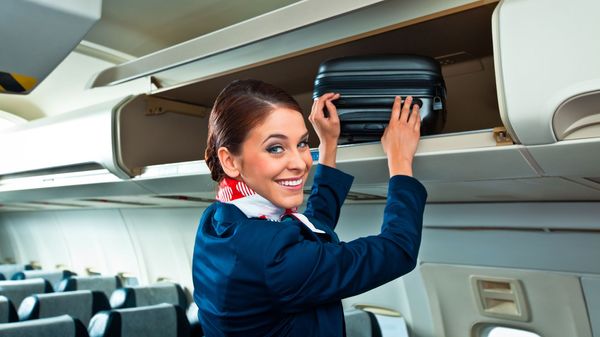 If you're serious about following this exciting career path, you've come to the right place. Below you'll find all the information you need to start, develop and advance your career as an air steward or stewardess!
The first step you need to take to become a cabin crew member is to gain a clear and thorough understanding of what exactly the role entails. Here's an overview of the profession, including what to expect on the job and how much money you could make.
Cabin crew members, or flight attendants, are tasked with looking after airline passengers and ensuring they have a safe, comfortable and pleasant flight.
As a flight attendant, your tasks will vary depending on whether it's a short or long-haul flight, as well as the size of the team you're working in, though typical day-to-day duties include:
Attending a pre-flight briefing about the flight and its schedule (you'll also be informed about things like passengers with any special requirements, for example: diabetic passengers)

Carrying out pre-flight duties, including ensuring there are enough supplies on the plane and that emergency equipment is working properly

Greeting and welcoming passengers on board and directing them to their seats

Carrying out safety demonstrations

Ensuring all hand luggage is securely stored away

Checking all seat belts and galleys are secure before take-off

Making sure passengers are comfortable during the flight

Serving meals and refreshments

Selling duty-free goods to passengers and advising them on any allowance restrictions

Making announcements on behalf of the pilot

Answering passengers' questions

Reassuring passengers in the event of an emergency, and ensuring they follow safety procedures correctly

Giving first aid, where necessary

Making sure passengers disembark the aircraft safely

Checking there are no luggage, stowaways or suspicious items left on board

Writing a flight report, noting any unusual incidents
leave a comment & message me to book a lesson! ~