有効期限:

02:15:26:11

(クーポンが残っています: 33)
Violeta は、新しい生徒を受け入れていません。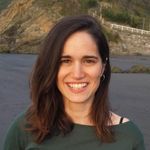 Violeta Díaz
スペイン
•
10:28 AM (GMT+02:00)
自己紹介
Hi! My name is Violeta and I'm a passionate teacher. I'm a highly qualified native Spanish tutor with more than 5 years of experience. I love learning new cultures and languages so I know it can be challenging, but here I am to support you every step of the way and help you reach your goals with engaging and relevant activities.

I live in Northern Spain (Asturias) where I work as a Spanish High School teacher. I have experience tutoring students of all ages and levels. As a tutor I am fully committed to tailor the lessons to my students' needs. First, we'Il set your learning goals and I'll create a personalized lesson plan for you. We'll practice a lot and you will feel confident to speak Spanish.

I have both English and Spanish BA Degrees so I could also help you with your School or University exams.
I'm patient, caring, enthusiastic and I can't wait to meet you. Let's do our first class!
----------------------------------------------------------------------------------
¡Hola! Soy española y profesora vocacional, me encanta la enseñanza en todas sus formas. Vivo en el norte de España, en Asturias, donde trabajo como profesora de instituto de Lengua y Literatura. Tengo amplia experiencia trabajando como profesora particular tanto de inglés como de español de todas las edades y niveles. Me encanta conocer nuevas culturas y lenguas por lo que sé que puede ser desafiante, pero aquí estoy para guiarte en todo el proceso de aprendizaje y ayudarte a conseguir tus objetivos con actividades motivantes y útiles.
Como tutora me comprometo a adaptar mis clases a las necesidades de mis estudiantes. Practicaremos mucho hasta que te sientas con seguridad para hablar español con fluidez. Tengo dos grados universitarios, en Estudios Ingleses y Lengua Española y sus Literaturas, así que también puedo ayudarte con tus exámenes académicos.
Soy paciente, atenta, entusiasta y estoy deseando conocerte para empezar nuestras clases. ¿Te animas?

もっと見る
トライアルレッスン
One time, 30 minutes
先生の統計
数時間以内
3年前
100.00%
151
29.4 レッスン平均
5.0
レジュメ

学歴

職歴
Spanish Language and Literatura teacher:
IES Pando Secondary School - Oviedo, Spain
Private Spanish and English tutor
Freelance - Spain
Instructed online Spanish lessons using Skype and assited students with their English
この言語を指導している先生を探す:
トライアルレッスン
One time, 30 minutes