有効期限:

01:02:34:02

(クーポンが残っています: 22)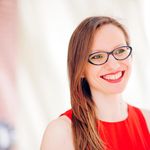 Alice Andretta
イタリア
•
11:20 AM (GMT+01:00)
使用できる言語
ネイティブ
,
C2
,
C2
,
B1
,
A1
トライアルレッスン
One time, 30 minutes
先生の統計
数時間以内
4年前
99.00%
300
10.6 レッスン平均
5.0
レジュメ

職歴
Teacher of Italian, English and French
Private languages schools, state funded schools, independent international schools, and private tutoring - Italy, England and Spain
Taught Italian and French in secondary and primary schools (both state funded and independent international schools) in the UK and Italy. Taught English as a foreign language to adults, teenagers and children in various private languages schools in Italy and Spain. Taught privately both adults and childern.

資格
Master's Degree in Professional Translation
Swansea University - UK
Translation (English>Italian), CAT tools, audio-visual adaptation, theory of translation and interpreting, Spanish
Post Graduate Certificate in Education
University of Cumbria - UK
Teaching Modern Foreign Languages (Italian and French) - secondary with QTS
B.A. (Hons) in Translation and Interpreting
Scuola Universitaria Mediatori Linguistici Di Vicenza (Tertiary Institution for Translators and Interpreters of Vicenza) - Italy
Translation and interpreting (Italian, English, French)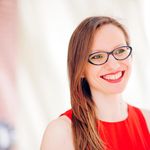 この言語を指導している先生を探す:
トライアルレッスン
One time, 30 minutes