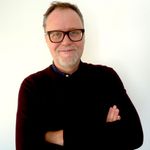 Steve Trollip
イタリア
•
6:50 AM (GMT+02:00)
自己紹介
Hello everybody! My name's Steve. I'm a native English speaker with a fairly neutral English accent. I've been teaching English in Italy for almost 15 years in various contexts.I specialise in preparing students for the Cambridge PET, FCE, CAE, IELTS and Pearson Test of English Academic exams, but have successfully taught both general and business English to all levels from beginner to proficiency.I have a TESOL (Teaching English to Speakers of Other Languages) Certificate and since 2017 have been enrolled in a Bachelor of Arts degree in Linguistics.

I also specialise in Academic English, and I have worked as a 'tutor' collaborating with a number of university students and academics on the preparation of theses, essays, and assignments, as well as academic articles for publication. I have offered my English expertise regarding the following fields of study: Bioethics (article published by American Journal of Public Health and Cambridge Quarterly of Healthcare Ethics), Gender Studies (Master's Degree thesis - University of Sussex, UK), Business and Management (various Degree assignments - Open University, UK), Musicology (doctorate thesis - University of Padua, Italy), Anthropology (degree thesis - Brunel University, UK).

All of my courses are student centred: I try personalise my approach to suit the individual needs of each and every student, therefore my lessons may vary from the intensive study of grammar rules and vocabulary, to strategies for improving one's conversation skills. However, one of my most valuable skills as a teacher is my knowledge of phonetics, which has allowed me to offer my students the possibility of perfecting their speaking and listening skills through gaining insight into the workings of English pronunciation.

On a personal level, I have a wide range of interests. I'm a semi-professional musician - I play guitar and tenor saxophone and I sing, which over the years has also led to collaborations with various Italian mother-tongue singers to improve their English pronunciation. What's more, I like film, photography, art, sport, linguistics and languages - having lived in Italy since 2005, I'm fluent in Italian -, and of course wine and cooking!
I really enjoy online teaching because of the range of creative solutions for making each lesson as dynamic as possible by augmenting more traditional materials with news-related listening, video, and quiz based activities my lessons are involving and fun for both student and teacher!
I look forward to meeting new students from all over the world!

もっと見る
トライアルレッスン
One time, 30 minutes
先生の統計
数時間以内
4年前
96.00%
213
14.7 レッスン平均
4.9
レジュメ

資格
TESOL
検証済み
Intesol - London, UK
Teaching English to Speakers of Other Languages
この言語を指導している先生を探す:
トライアルレッスン
One time, 30 minutes