有効期限:

00:13:09:07

(クーポンが残っています: 22)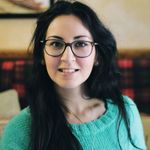 Cindy
イタリア
•
12:45 AM (GMT+01:00)
使用できる言語
ネイティブ
,
ネイティブ
,
C2
,
A2
,
A1
トライアルレッスン
One time, 30 minutes
先生の統計
数時間以内
3年前
100.00%
1,092
23.3 レッスン平均
5.0
レジュメ

学歴
English Teacher for Preschoolers
Helen Doron English - Rome
Participation as auditor in an English course for four-year-old children, in order to learn language teaching methods for preschoolers.
Secondary School Diploma
Istituto di Istruzione Superiore G. Bertacchi - Lecco
Secondary School with specialization in Modern Languages and Literature.

職歴
Italian Tutor
Online
Italian Online Tutor for English and Spanish speakers.
Content Creator & Blogger
Online
Content Creation both in English and Italian for culinary blogs. Website management, graphic design, copywriting and social sharing.
"Aperigame" - Event Manager
Lecco
Ideation and organisation of the events called "Aperigame", an happy hour game in English for Italians. Participants were required to speak in English while playing games such as Pictionary and Taboo.

資格
I.E.L.T.S. - International English Language Testing System
British Council - University of Cambridge - Milan
General Training Test - Overall Band Score 7.0 [C1]
Kangourou della Lingua Inglese
British Institutes - Kangourou Italia - Milan
KET - Key English Test
University of Cambridge - ESOL Examinations - Milan
この言語を指導している先生を探す:
トライアルレッスン
One time, 30 minutes