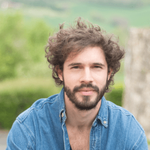 Antonio
スペイン
•
2:12 AM (GMT+02:00)
Active Promotion (

15%

off)
¡Qué bonito es el ESPAÑOL! :)
自己紹介
Hola! Me llamo Antonio, soy Peruano y Español (si, eso es posible :P pregúntamelo en la primera clase ;) ¿Quieres aprender español por el trabajo? ¿Por cultura? o ¿Por amor? ¡Me gustaría ayudarte! Soy un profesor con mucha experiencia! (mas de 10 años) Mi estilo de enseñanza se basa en dos hechos: 1. Conmigo te divertirás aprendiendo y 2. Tendrás una explicación precisa y correcta del idioma.

¡Prueba una clase gratis conmigo!

Hi there! My name is Antonio, I come from Peru but I'm also Spanish ( is that possible? :P ) Do you want to learn spanish 'cause you need it for work? To speak with a loved one? or maybe because you just want to learn the 2nd most spoken language in the world, well... let me help you! I've been teaching for more than 10 years. With me you can be sure of two things: 1st. You will have fun! and 2nd. You will learn spanish with a precise explanation of the language!

My teaching style is relaxed, fun and encouraging. I will tailor my classes to meet YOUR language goals (we can discuss that on the first class). If you want to practice your speaking more, we'll do more speaking activities, or, if you need to improve your grammar, reading, writing, whatever it is, we can work on it together. And if you don't know which areas you need to improve, I will choose the most appropriate activities based on your level, and mistakes that I notice throughout our classes together.

Finally, I usually send listening, reading and writing activities as homework because it doesn't make sense to buy a class to be reading or listening to a track for half of it!

I can help you with:

- exam preparation
- improving your fluency and confidence when speaking
- pronunciation and accent reduction
- expanding your vocabulary
- perfecting your grammar
- your listening, speaking and writing skills

Book a class with me and start improving your Spanish now! Thanks for reading!
もっと見る
トライアルレッスン
One time, 30 minutes
先生の統計
1 日以内
5年前
100.00%
538
10.8 レッスン平均
5.0
レジュメ

学歴
Sound Engineer, Music Production and Composition
ESMUC - Barcelona, Spain
Professional Musician and Audio Producer
Economics Major
University of Piura - Lima, Peru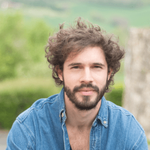 この言語を指導している先生を探す:
トライアルレッスン
One time, 30 minutes