有効期限:

07:14:33:38

(クーポンが残っています: 99)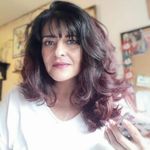 Laura Hernández
メキシコ
•
3:26 AM (GMT-06:00)
使用できる言語
ネイティブ
,
C1
,
A2
,
A1
,
A1
トライアルレッスン
One time, 30 minutes
先生の統計
数時間以内
7年前
86.00%
3,684
13.4 レッスン平均
4.9
レジュメ

学歴
DIPELE
Diploma para la Enseñanza de Español a Extranjeros
Degree in Translation and Interpreting

職歴
Private Spanish Lessons
Private Tutoring to Pastor Norman Patterson Jr. I taught Spanish from the beginning and he has progressed to intermediate level under my tutelage
ENP 4 UNAM
Public High School. UNAM is considered one of the most important universities in Mexico
Angloamericano
English - Spanish Private Institute for adults
Tlaloc SEP
Public Junior High School
Private English Lessons
Private Tutoring to CEO Hector Gallo from "Editorial Fernandez"
Belfort School
Elementary Private School
Founder of "Ixchel Institute"
I taught Spanish all levels to tourists of all ages
Restaurante "Rolandis"
I taught English to all the waiters analyzing the menu and how to explain it to customers
Garrafón
Aquatic Resort where I taught English to the workers teaching specific phrases depending on their position, For example; waiters, bartenders, zip line.

資格
この言語を指導している先生を探す:
トライアルレッスン
One time, 30 minutes